The 2022 San Marcos Royals water polo season is underway, and the royals are off to a fast start to the season. The Royals have been performing extremely well this season. The royals are undefeated so far in Channel League play and have played some extremely impressive games this season.
The royals have played multiple out of league matches that have been against extremely difficult opponents multiple overnight stays for the team this year. They have faced teams such as Newbury Park high school. This game was a very close game that the royals were able to pull away at the end, and win with the final score of the game being 11-9. Another tough opponent that they faced that they were able to come out on top against was West-Lake high school they traveled to west lake and played a very competitive game that they were able to come out on top and win 12-10. Their biggest match this year was against the Dos Pueblos Chargers who are the Royals arch rivals. This was a highly anticipated game that the royals wanted to come out on top of, and they came through. They got out to an early lead and were able to cruise to a huge 13-6 victory over the Chargers.
Junior Luke Burns who plays set on the San Marcos water polo team had this to say about the Royals impressive season. "Our season is going awesome even though our team has had some ups, and downs. The team plays harder and harder every game. We are undefeated in the channel league and it will stay that way when we play SB. We just had one of our best wins, which was over West Lake, where we won 12-10."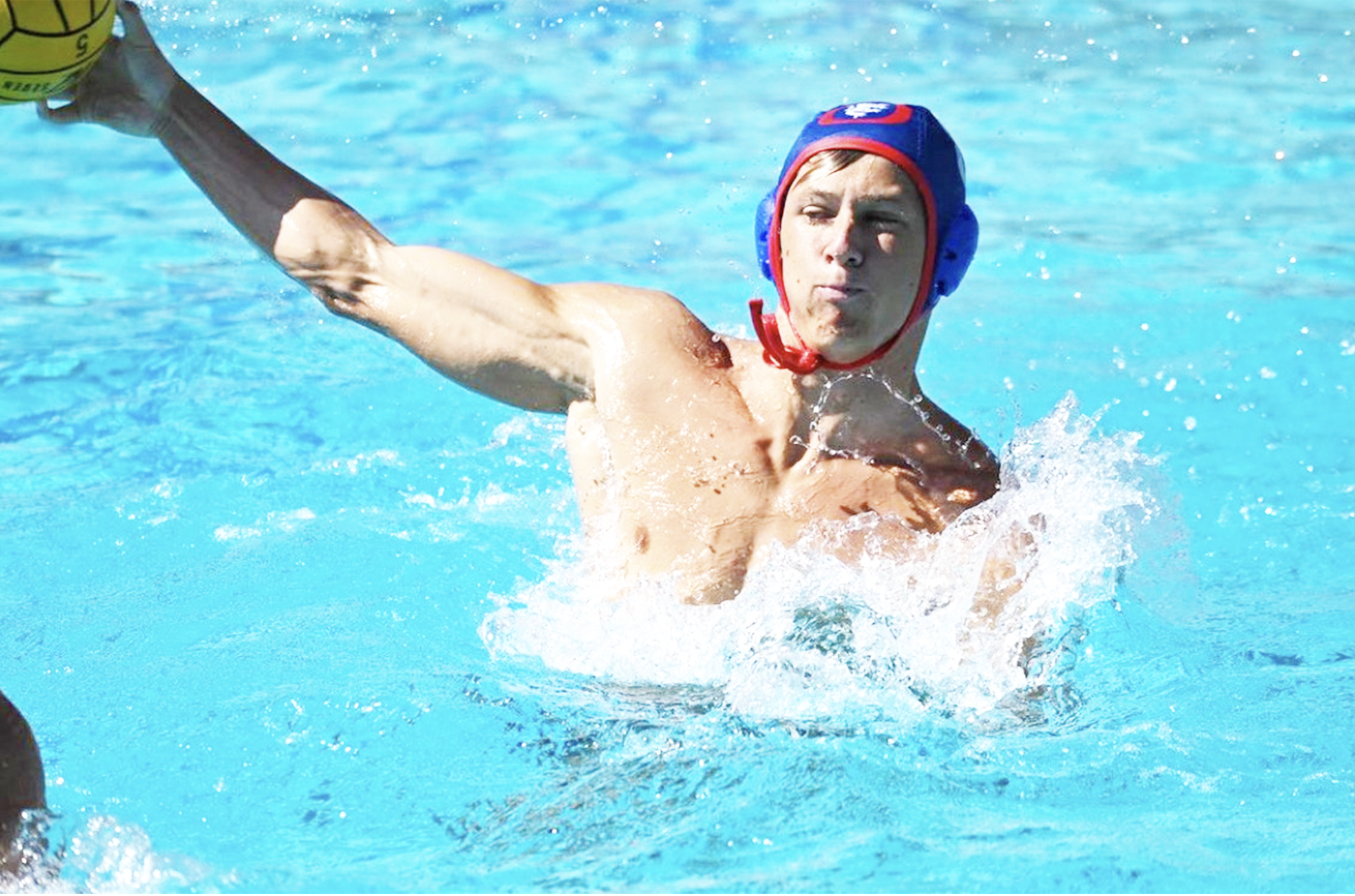 The royals are currently rolling into another big game against the Santa Barbara Dons. This is another huge chance for the royals to take a commanding lead in the channel league title race. With the royals currently at 15-7 overall and undefeated in channel league play another league title may be on the way for the royals this season. Come out and support the royals as their regular season comes down to an end, be loud and cheer the royals on to a channel league title.