Black Friday has been known as one of the biggest shopping days of the year in The United States. This Black Friday is on November 25th, the Friday after Thanksgiving, but what is Black Friday? And why is it such a big deal?
Black Friday is a day that consists of major shopping deals and special reduced prices that also continue on the following weekend. Black Friday is a way retailers can get rid of older inventory and introduce new stock just in time for Christmas, thus officially beginning the holiday shopping season. Cyber Monday works just like Black Friday but it is strictly online shopping, meaning you do not have to go out to a crowded shopping area for reduced prices.
What can we expect from this year's Black Friday? While most retail brands have not officially announced what will be in store for us, here are some brands we can expect major deals from. Look out for deals at major retailers like Amazon, Sephora, Target, Best Buy and more, along with sales at smaller brands and businesses as well. We have already seen Black Friday deals popping up as early as the end of October. Make sure to look out for brands like Walmart, Target and Amazon who will compete for lowest prices, which means other brands are definitely gonna go strong this year.
With the pandemic in 2020, Black Friday was not as big since people wanted to keep their distance from large crowds and stay healthy at home. Now in 2022, people will be more comfortable going out in stores to shop since COVID -19 risks have eased down. Unfortunately due to the pandemic, labor issues, inflation, and factory closures, have led to product delays and shortages. It is still worth trying to buy your favorite items as early as you can
"Every year me and my mom go to Chicago for Black Friday," said 12th grader Angie Cummings, "I can't wait for the super duper deals!"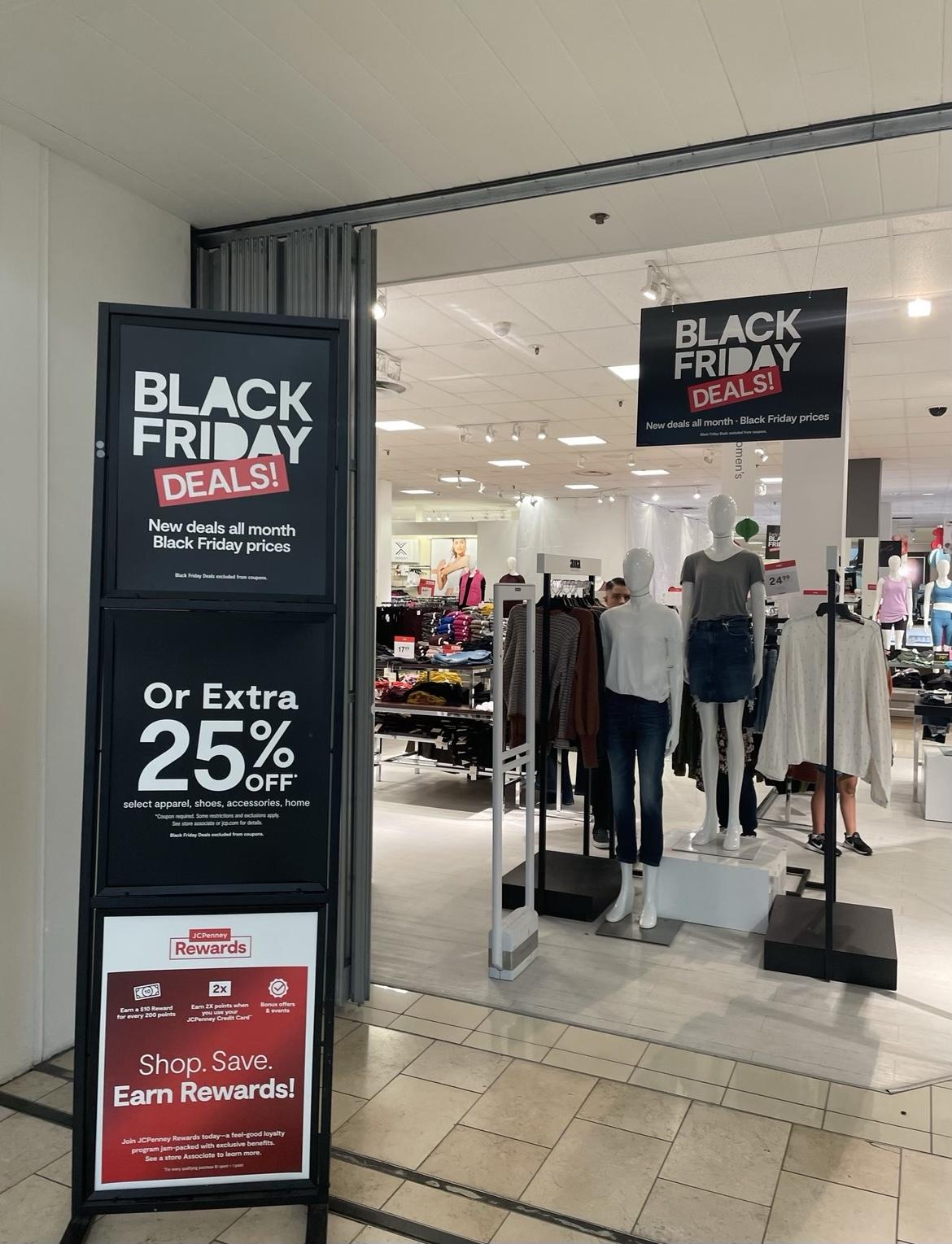 How should you prepare for Cyber Monday? Do not worry about missing out on this year's Cyber Monday since it is no longer strictly a one day event, meaning you can get Cyber Monday deals as early as now. Electronics are a big thing to look out for this year's cyber Monday with deals reaching up to 25% off expensive products. According to US news 360 national survey, the majority (64%) of people will be shopping during Cyber Monday, a 42% increase from 2021. Apparently the peak time to shop for Cyber Monday is 8:00 pm to 9:00 pm. Amazon, Target, Walmart, Best Buy, Lowes, and Macys are all known for their great deals on Cyber Monday. But, you should also expect to see Amazon deals that are way cheaper this year.
Do not forget, this year's Black Friday and Cyber Monday sales are earlier than ever and ready for a comeback since the pandemic! Get the greatest deals for your loved ones this holiday season.