In 2017, New York Times journalists Megan Twohey and Jodi Kantor published a report exposing one of Holleywood's most powerful men, Harvey Weinstein, for sexual abuse. Five years later, the 2022 drama "She Said" follows the intriguing process and lives of the two journalists.
Weinstein, co-founder of Miramax Films, accumulated over eighty sexual misconduct accusations throughout his 20+ years as a television and movie producer. Dozens of interns, assistants, upcoming actresses, and aspiring producers describe their experiences with Weinstein. In an interview with the New York Times, actress Ashley Judd goes into detail on what she thought would be a business meeting. Instead, she was sent to Weinstein's Peninsula Beverly Hills Hotel room, where she was greeted by him dressed in only a bathrobe, asking to give her a massage or watch him take a shower. Lauren O'Corror, Weinstein's assistant, recalls her similar hotel room experience from 2015, in which he begged her to give him a nude massage. In a later memo, O'Connor said, "I am a 28 year old woman trying to make a living and a career. Harvey Weinstein is a 64 year old, world famous man and this is his company. The balance of power is me: 0, Harvey Weinstein: 10."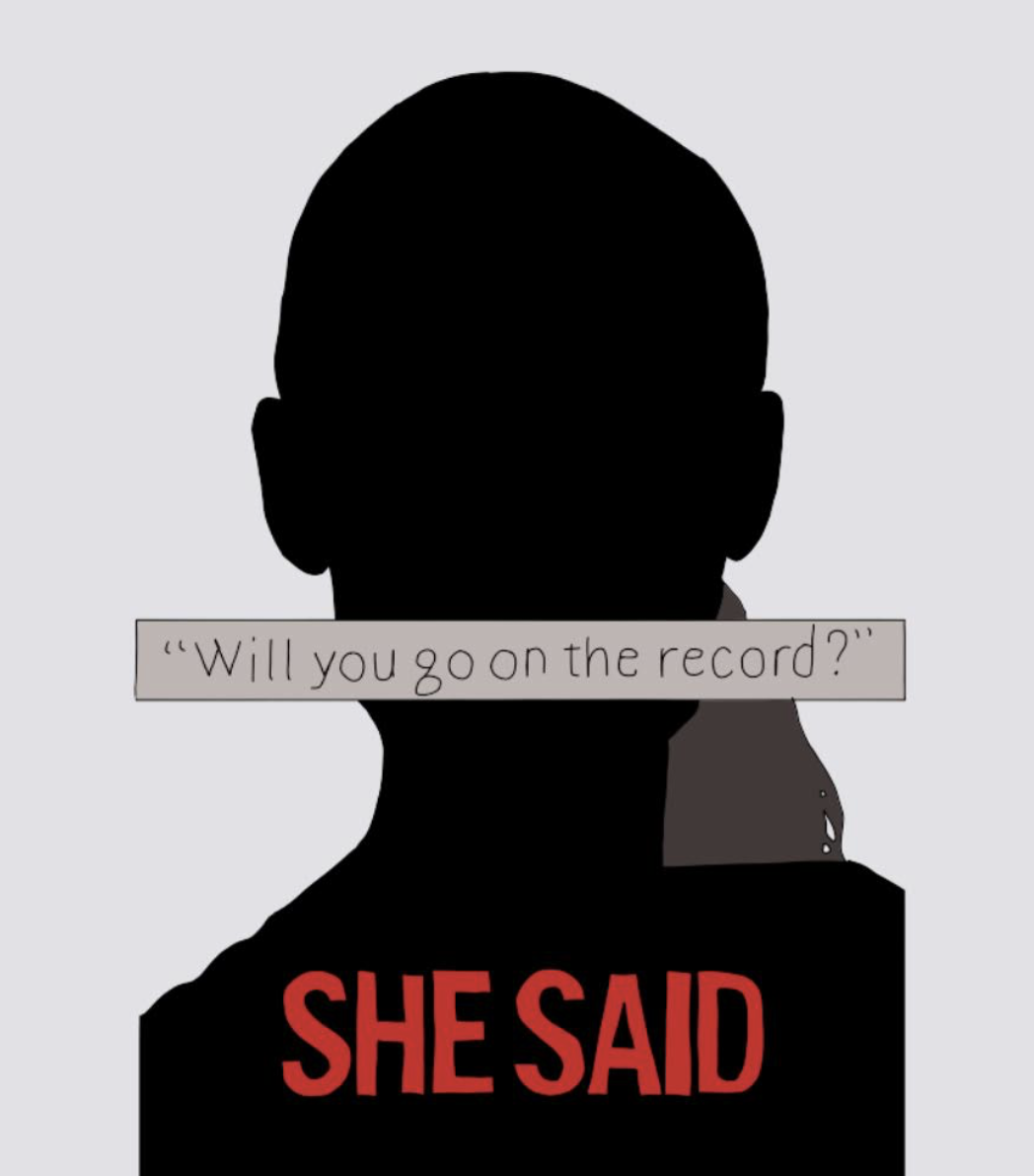 Not only does this disaster include extreme non-consensual sexual acts, but also multi-million dollar settlements. According to the New York Post, model Ambra Battilina Guitezz faced an eighteen pace legal agreement, which she signed agreeing to never publicly speak of her grope experience with Weinstein in exchange for one million dollars. In another instance, Bob Weinstein, Harvey's brother, paid roughly 600,000 dollars to be split between two employers who accused Harvey of sexual harrasment. The funds were taken from his own pocket in order to conceal the payout from Mirmax's executives.
"She Said" not only shows the process of the publication, but also follows the personal lives of Megan Twohey and Jodi Kantor, played by actresses Zoe Kazan and Carey Mulligan. Twohey struggles with postpartum depression, while Kantor finds difficulty in balancing her responsibilities as a mom and as a journalist. They travel across the globe, show up uninvited at door steps, and make dozens of phone calls to get answers. They feel frustration when their investigation comes to a slow, because most of the victims are afraid of publicizing their stories. After much encouragement, several of the women decided to go on the record for the publication, in hopes of sparing other women of their traumatic experiences with Weinstein.
Filming began in July of 2021, and hit the theaters on November 18th of 2022, receiving $9.2 million in box office sales. The movie's cinematography was done excellently by Natasha Braier, while it was directed by Maria Schrader and written by Rebecca Lenkiewicz. The powerful story behind She Said contributed to the #MeToo movement sheds light on the abuse women face in their work fields.