2022 brought our school, our country and our world plenty of newsworthy events, both good and bad. From the ongoing Russo-Ukrainian war to the overturning of Roe v. Wade and midterm elections, there have been many opportunities for for people to show up for what they believe in. Whether they did this by taking to the streets to protest, or simply by showing up to vote, even our own San Marcos students have made a difference. We will see what news will be made in 2023.
-Noelle Cabrera, News Editor
Political Wrap-Up
AURORA IVANOVA
Staff Writer
Many important political events have happened in 2022 both nationally and globally.
In national politics, a Supreme Court draft was leaked, addressing Roe v. Wade (a court ruling allowing women to have abortions in the U.S.), which sparked much controversy. In late June, the Supreme Court overturned Roe v. Wade, which made the right to get an abortion a state decision. Since the ruling, 17 states in the United States have banned womens rights to get an abortion.
The U.S. midterms were held in November. The Republican party was expected to take control of congress, but the "red wave" was not as strong as expected and Democrats remained in control of the Senate. The House of Representatives now has a Republican majority.
This year there have also been many political events happening globally. One of the most memorable events of 2022 was on February 24th when Russia invaded Ukraine, starting a war that is still happening. The Office of the United Nations High Commissioner for Human Rights, recorded 17,181 civilian casualties in Ukraine, approximately 6,702 people were killed and 10,479 were injured.The war has been a very prevalent political topic throughout the year.
Since September 2022, there have been ongoing protests in Iran following the deaths of multiple Iranian women in custody of the police. The women of Iran are upset about the strict controlling rules that the Iranian government forces on them. If they do not comply they may be killed. Although there have been many protests in Iran previously, these series of protests have lasted the longest and have gained the most global attention. It is estimated that over 500 people have been killed in these protests.
There has been a tumultuous start to American politics in 2023. The Election for Speaker of the House has been complicated, because previous House Minority Leader Kevin Mcarthy has been unable to get the minimum 218 Republican votes needed to secure the position. It has been 100 years since a Speaker's election has gone to more than one ballot. This election has gone on for 11 ballots as of now and the future Speaker of the House is still not decided.
---
School Events Overview
ROMAN TROVATO
Staff Writer
Putting far more important world events aside for just a moment, looking back on what has been going on in school in 2022 gives us a pretty good lineup of events.
New Dean and Principle:
For starters we welcomed our new Dean into our school system, Ms. Bechler, as well as our new Principal, Mr. Holdren. As the Dean of Student Engagement, Ms. Bechler is tasked with offering support for students who undergo mental health situations, excess amounts of stress, all with an open door policy into her office. Mr. Holdren, a San Marcos alumni himself, was previously our football coach from 2005-2008 and was awarded Channel League Coach of the Year in his final season. He was also a teacher at SM for 16 years as well as an assistant principal at Dos Pueblos.
Fall Play:
This year's theater production, Alice in Wonderland, was an incredible success. Able to pull off multiple elaborate and dazzling effects combined with the incredible performances of the actors made for, "one of the best plays I had seen in a while", said ASB Vice President Haden Shields, "Truly, an incredible show."
Blood Drive:
For the second year in a row, a non-profit organization known as Vitalant stopped by San Marcos to receive blood donations in early December. Blood donations are needed more during the winter than any other time. This year students were able to donate 45 pints of blood, hopefully we can beat that record next year!
As the second semester rapidly approaches (and with it brand new classes), we hope this second one will bring students an excellent start to a new year.
---
Conflicts of the Past Year
LOGAN DENTINGER
Staff Writer
Russo-Ukrainian War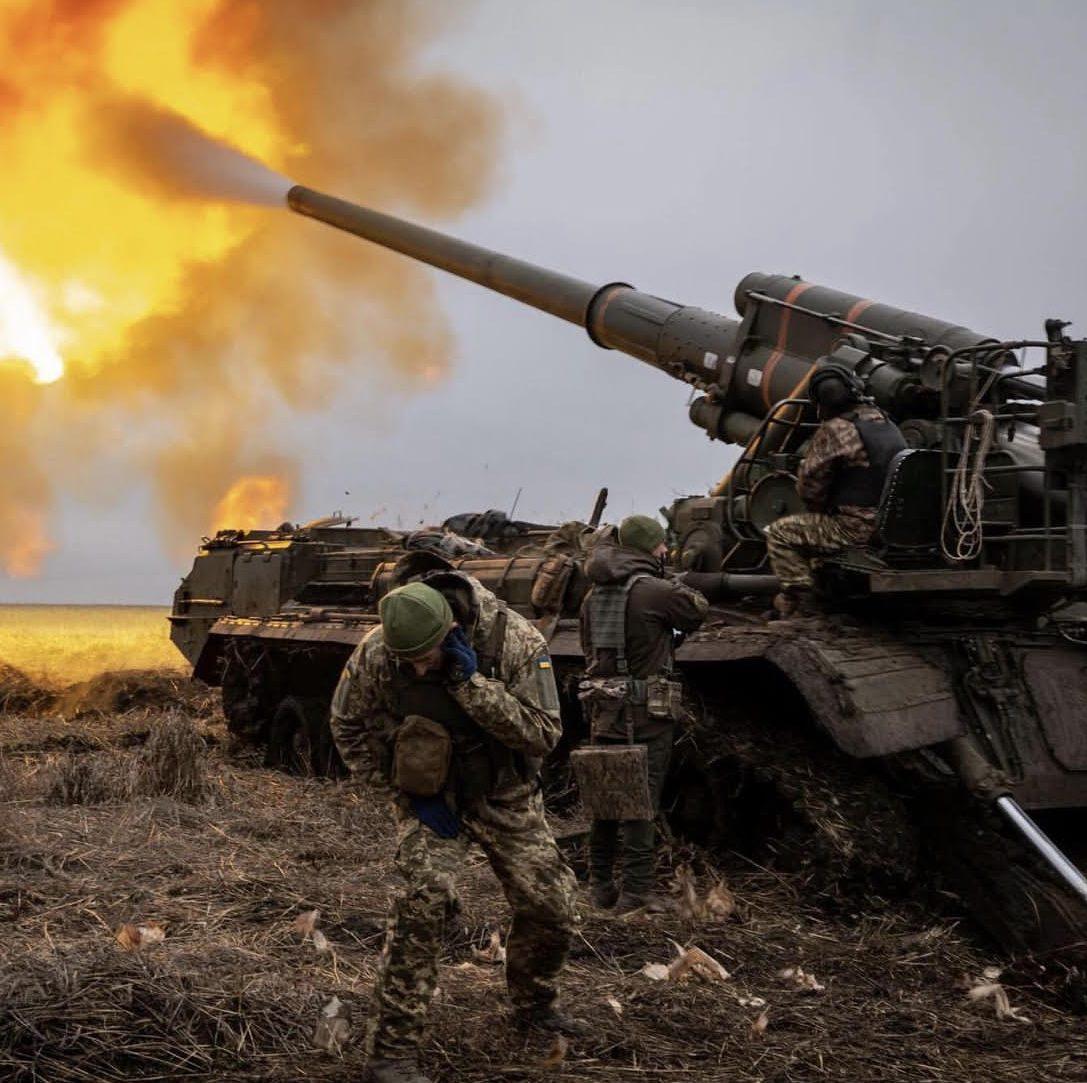 On February 24th 2022, the Russian military invaded the Nation of Ukraine, restarting a war that had stopped in 2014. Before this date, Russia built up 100,000 troops on the Ukrainian border in preparation for the conflict. The Russian military made a push through Ukraine to the country's capital of Kiev, but they were pushed back. Now there is intense fighting on a massive front line spanning 800 miles throughout Eastern and Southern Ukraine. The most intense fighting was in the areas and cities of Bakhmut and Siversk.
"Whatever attempts to enter the city the enemy makes, it fails to advance. Whatever advances they had, they have been pushed back to their previous positions, outside the city limits," said Pavlo Kyrylenko, head of the Donetsk region military administration.
There is shelling beginning in eastern Bakhmut, Avdiivka, and Lyman, and in the Kharkiv regions. They are shelling anything that they can hit, civilian or not. Russia has faked votes to annex occupied Ukrainian cities. They illegally annexed these parts of Ukraine. They have been using missiles to strike many of the cities of Ukraine, killing thousands of civilians in attacks that have not targeted military personnel or installations, but instead targeting civilian infrastructure to spread terror. However, they are reportedly running very low on their missiles. The casualties of the Russian military is at 100,000, and tens of thousands of their vehicles and planes. The Ukrainian casualties are predicted to be at that level, but not as high as the Russian's.
Conflict between China and Taiwan
Taiwan is a Southeast Asian island that is about 100 miles off the coast of China. In 1949, after WW2, the Chinese communist party took control of Beijing and the Chinese mainland. The remaining people of the Republic of China (ROC) fled to the now Chinese held island of Taiwan and created a self-governing people which is now known as Taiwan. In 2022, China started intense live fire drills all around Taiwan's ocean, blocking many shipping and air routes. These drills were sparked by Nancy Pelosi's visit to the island on August 2nd and 3rd, which angered the Chinese government because they see it as an endorsement of the Independence of Taiwan. They see Taiwan as a part of China that needs to be reunified, with force if necessary. She has been the highest ranking official to visit the island in a quarter century. These drills have escalated the tensions in the region.
When asked if the United States would defend Taiwan, President Biden said "Yes".
Israeli–Palestinian conflict
Israel and Palestine fought earlier this year. From August 4th to 7th, the Israel Defense Force (IDF) conducted 147 air strikes and the Palestine militants fired approximately 1,100 missiles. The Israel and Palestine conflict has been going on since 1948, when the Allies designated the palestinian land to be Israel, the only Jewish state in the world. The Palestinians and other Islamic countries fought against it, but they lost in the end. Today, the country of Israel is divided between the Palestinians and the Israelis, who have deep hatred for each other. These attacks were provoked by Israeli forces (including the Police) taking up hostilities toward the Palestinians, killing over a hundred people. Palestine is recognized as a state by the U.N. but Israel claims the Palestinian territory to be part of Israel.
North vs. South Korea Conflict
The Korean Peninsula had an escalation this year because of the record breaking number of missile tests that North Korea conducted last year. They broke the monthly, daily, and yearly records of missile tests. They fired over 90 ballistic and cruise missiles —23 in one day was the record that they made— with varying ranges. North Korea does possess missiles that have the ability to reach the mainland of the United States, but the reliability and precision of these missiles to deliver a payload (a nuclear warhead) is questionable. South Korea's response was testing of its own missiles and military devices. They fired three missiles from fighter jets to test their abilities.
"This is very unprecedented and we will never tolerate it," says the South Korean Joint Chiefs of Staff.
There are many other conflicts going on in the world —such as China-India border skirmishes— but these are the biggest ones with the biggest threats and fighting. These are the ones that many people fear will cause a nuclear holocaust or World War III.
---
2023 Economic Predictions: The Recession
Bekah Sugano
Staff Writer
Anna Louise Jackson states in her article from Time that, "A survey published by business-focused think tank The Conference Board in October found that 98% of CEOs were preparing for a U.S. recession in the next 12 to 18 months."
Many of you may have already heard about the predicted recession, but for some, this may be news to you. Economists and business leaders all over the country are predicting and preparing for a recession in 2023. This is due to the Federal Reserve's attempt to decrease inflation by bringing interest rates down. However, this will most likely lead to a recession.
This recession, although most likely mild, will affect everyone in one way or another. There will be unemployment, reduced consumer spending, increased prices, the wage gap will widen, and supply shortages. This will affect many daily activities such as buying groceries and going to work. Financial advisors caution people to create emergency funds, rebudget for the upcoming year, pay off any major loans, and source as much income as possible. However, there is still a chance for what is called a soft landing, which is where the federal reserve brings interest rates down without causing unemployment.
Our San Marcos Economics teacher Mr. Oleson says, "This recession is looking pretty mild and will most likely be nothing in comparison to the 2008 recession. It is a better alternative to get inflation under control and have a mild recession than for interest rates to skyrocket."
He also advises younger people to buy stock now while the market is low so that in the future they will have even greater returns.