Black History Month On Campus
So many aspects of our daily life in America have been influenced by the actions of African Americans in our country's history, and February is the time to recognize this. Since the year 1976, the United States has officially designated the month of February as an annual celebration of the achievements made by African Americans in our country. In February, Americans take time to recognize the important role played by African Americans in our country's history and honor their struggles and successes that are too often ignored.
The first official recognition of Black History in America was initiated by historian Carter G. Woodson, founder of the Association for the Study of African American Life and History (ASALH). This organization spread awareness about the contributions made by African American people to our country. The first Black History Week was funded by the ASALH in 1926, and was celebrated during the second week of February. This week was purposefully chosen by Woodson, as it contains the birthdays of two extremely influential figures in U.S. history- Abraham Lincoln and Fredrick Douglass. As time went on, more people, schools, and communities across the nation began recognizing African American history during this week. With the help of the Civil Rights Movement, Americans started focusing more on the importance of African American history. It was not until 1976 that President Gerald Ford formally expanded this week into Black History Month. Although the contributions of African Americans to our country need to be celebrated all year round, Black History Month is a reminder for us to honor how they have shaped our country both culturally and politically.
Acknowledging Black History Month on school campuses is a crucial step that must be taken in order for our country to progress as a nation. Here at San Marcos, there are many ways for students to get involved and take part in Black History Month related events. In the library, February is a time to focus on showcasing Black authors.
When asked to comment about Black History Month, San Marcos librarian Amy McMillan said, "Anything that we can do to put Black authors forward is important because we need a diverse body of literature in order to read all different perspectives".
All throughout February, a large spread of books written by Black authors will be on display in the library. Take a few minutes out of the school day to stop by and browse the selections. You can always ask our school's librarian and English teachers for recommendations on books written by Black authors as well. The library will be hosting a Black History Month reading challenge. Read a book written by a Black author and share the book's title, author, and a short summary of what you enjoyed about it. More recommendations for books and the link to the form to submit your response can be found on the SMHS library website. Every student who submits a review will be entered into a raffle in which ten lucky readers will be chosen on March first to receive gift cards.
On February 22, a speaker from Healing Justice Santa Barbara will be coming to San Marcos during royal time to lead an optional assembly in the auditorium. The speaker will talk about their upbringing and discuss their experiences as a Black American living in our community and in America. Take this opportunity to educate yourself and help students from all different backgrounds at San Marcos unite.
"I feel that regardless of the fact that we can have similarities with people from different cultures than us, we still have a lot to learn from each other," said ASB Commissioner of Intercultural Relations, Mitzi Ojendis Hernandez.
This month, be sure to check the San Marcos ASB instagram account as well. Here, you can find informational posts spreading awareness about influential people from African American History in our country.
Desia Gentry, president of the Black Student Union Club, stressed that, "Our student body needs to be open minded and Black History Month needs to be appreciated on a deeper level".
Black History Month was originally created with the hope that eventually, the need for a specific time to recognize African American history would no longer be required. African American history is vital to our country's past, that it must be acknowledged all year round. Unfortunately this is still not the case for our country. However, by continuing to reflect on the past and educate ourselves about African American history, this goal can be accomplished.
Donate to The King's Page
Your donation will support the student journalists of San Marcos High School. Your contribution will allow us to purchase equipment and cover our annual website hosting costs.
About the Contributor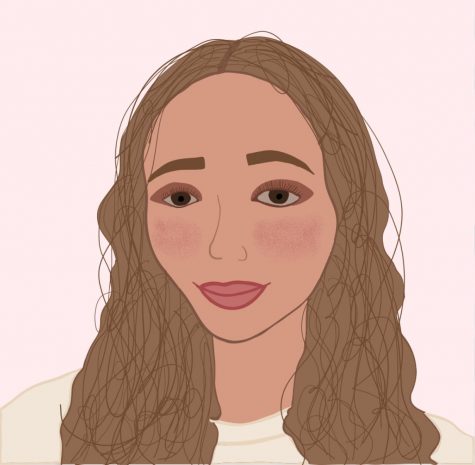 Lily Wallace, Staff Writer
Lily is a 9th grader at San Marcos High School. This is her first year writing for the King's Page and she is excited to experience working on a newspaper...