Sarah Mcbride will make history as she was elected and will become the first openly transgender state senator in and will be swarn in January, 2021. The thirty-year-old is a trans-gender activist and democratic American politician.
David and Sally McBride had Sarah in 1990 in Wilmington, Delaware. Growing up, she had always been active and progressive in her community. She graduated from both the Cab Calloway School of the Arts and American University. McBride joined the Board of Directors of Equality of Delaware in 2013. She advocated for the state's Gender Expression Non-Discriminative Act which protects trans-gender people from discrimination also in 2013. She also worked with state leaders to expand health care covered by Medicaid in Delaware.
During McBride's campaign in the senate race, she won against Rebulican Steve Washington. She won in a heavily democradic district, reaching from northern Wilmington to the border of Pennsylvania. The champlain accumulated interest from around the country, and by early October they generated $270,000 in donations.
Currently, McBride works as a spokesperson for the Human Rights Campaign. This is the largest LGBTQ advocacy organization in the nation. One again, Sarah made history when she spoke at the Democratic National Convention in Philadelphia.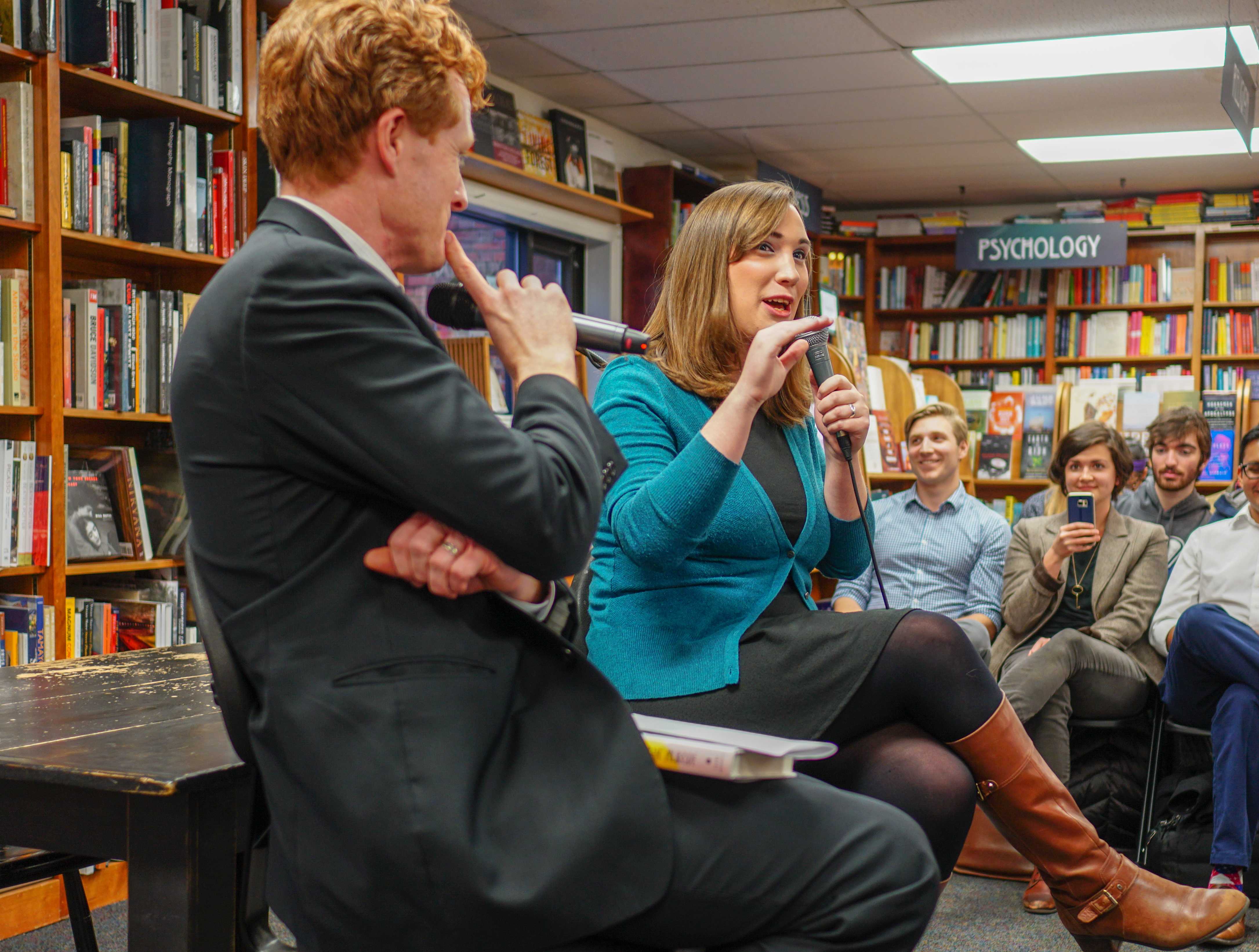 Along with many other accomplishments, in 2018, McBride's book, Tomorrow Will Be Different was published. Sarahmcbride.com explains, "The book recounts her experiences fighting for equality in Delaware and nationally, as well as her relationship with her late husband, Andrew Cray, for whom McBride was a caregiver throughout a battle with cancer that ultimately claimed his life."
At the start if her DNC speech, she says "My name is Sarah McBride, and I am a proud transgender American." She continues, "Today in America, LGBTQ people are targeted by hate that lives in both laws and hearts. Many still struggle just to get by. But I believe tomorrow can be different. Tomorrow, we can be respected and protected."
"Transgender people are among the most marginalized members of the community, and a lot of that marginalization is a result of government policy. It's so important that the legislative bodies making those policies include trans voices." Gender and Sexuality Alliance Club president Rox Borah said. Borah continues, "Senator McBride represents a massive step forward in that regard, and I hope it isn't long before she's one of many transgender state senators."
McBride fights for the lives of fellow transgender people as well as all members of the LGBTQ community. Holding the position as the first openly transgender state senator is a huge step for our nation and creating equality and representation.