Last year, as COVID-19 spread and places where students would typically volunteer began to shut down, the question on many students' minds was: will community service be required for graduation? With everything else that was going on, such as the initial transition to online learning, decisions on community service requirements were put on hold. Now that our district has returned to in-person learning, San Marcos' administration was able to bring their attention back to community service requirements.
In a StudentSquare message sent out this September, Principal Glazer outlined community service requirements for the various grade levels. For 10th, 11th, and 12th graders, 15 hours were deducted from the usual 60 hour requirement. This means that only 45 hours of community service are required for graduation. For current 9th graders, the full 60 hours are required.
Students who did not complete any community service time during the pandemic may find themselves not knowing where to begin. Luckily for them, there are many places where students can volunteer based on their individual needs and interests. On the San Marcos website, there is a list of local non-profit organizations that have been approved by the district. Click here to access it.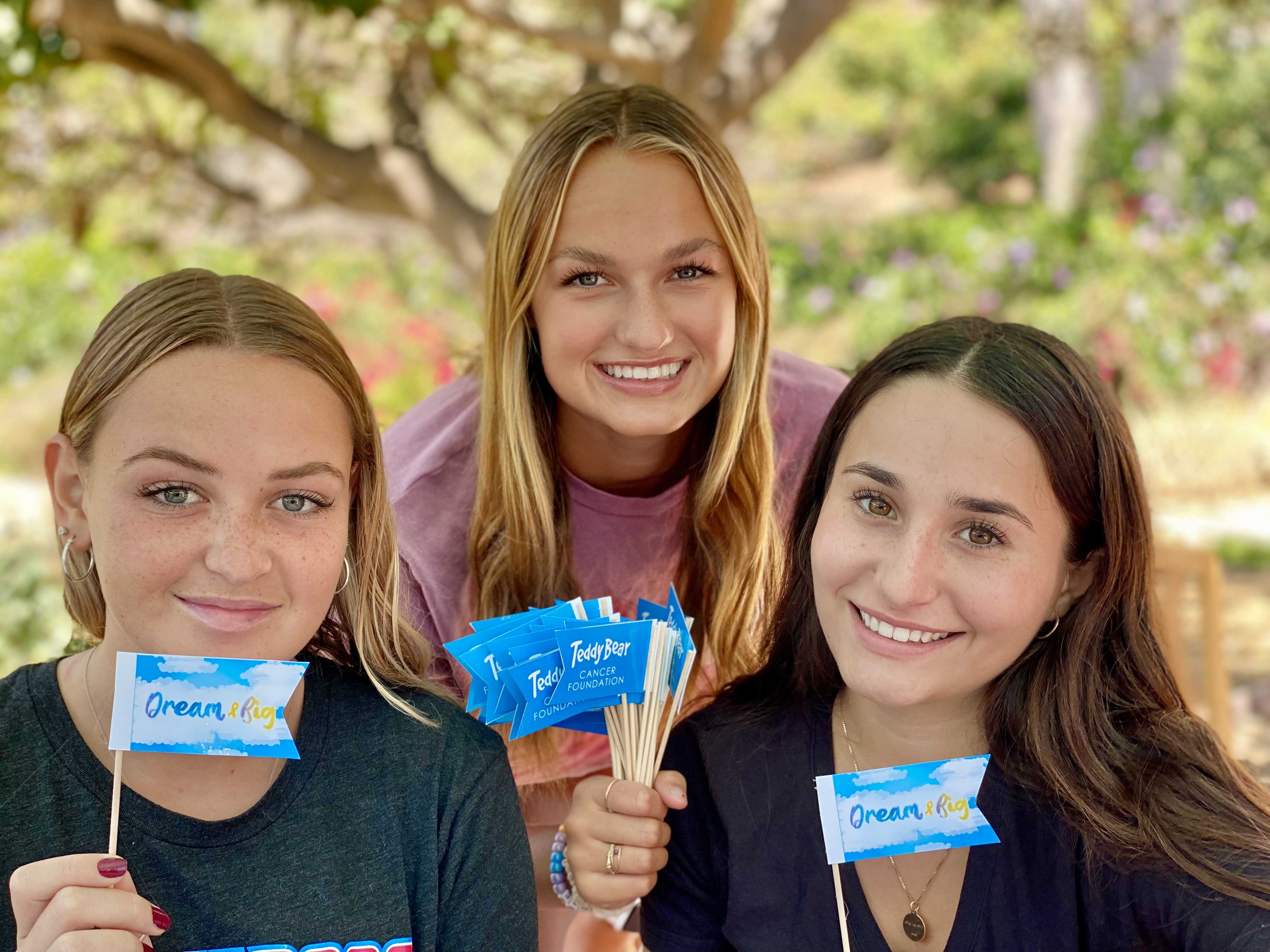 Some of the organizations listed include the Humane Society for work with animals, the SB Museum of Art or Lobero Theater for the arts, the Santa Barbara or Goleta Public Libraries for community education, American Red Cross or Teddy Bear Cancer Foundation for health, Unity Shoppe or Goleta Community Center for helping out with hunger and homelessness, and SB Boys & Girls Club or Safety Town for working with youth. Any of these organizations would be great for community service. Many students currently volunteer at such locations, including San Marcos sophomore Kavya Suresh, who volunteers at The Teddy Bear Cancer Foundation and Standing Together to End Sexual Assault.
"My experience at The Teddy Bear Cancer Foundation has been so incredible. The intimacy of the organization is so special and you really get involved in the work you do," said Kavya. "At Standing Together to End Sexual Assault, I really enjoy the opportunities I have to learn more about topics related to sexual assault, digital safety, and creating healthy boundaries. I would absolutely recommend reaching out to either organization, and TBCF actually has a club at SM that students could join to help volunteer. The best part of both organizations is that they offer opportunities for volunteer work to be done at home."
According to San Marcos Career Center Technician Nereyda Cotter, the most popular places where students volunteer include The Food Bank and Zoo Camp.
"Over the summer before COVID-19 I volunteered at the Santa Barbara Zoo," said sophomore Viviana Galindo. "Volunteering made me feel good for helping out an organization that needed assistance. I got to work in a team setting, assisted campers with arts and crafts, led songs, played games, and kept children involved responsibly. I recommend volunteering if you are interested in getting out of your comfort zone and challenging yourself."
Ms. Cotter also said that she has heard the most positive feedback from both parents and students about Fun in the Sun, a summer camp at many elementary schools where students can be counselors and mentors for younger children.
Any of these options would be great for completing your requirements, but if you are not sure what might be the best fit for you, the Career Center staff at San Marcos can help.
"I urge students to check in with us at the Career Center and we'll guide you," said Career Center Technician Ms. Cotter. "We will help you find an organization that actually needs student volunteers. It is better to be prepared than not when it comes to putting your time, effort, and talents into something."
Ms. Cotter recommends verifying that the place where you plan to volunteer qualifies for community service. Her other recommendation is that you make sure the volunteer work is something you are interested in, since community service can be a great way to have more experience in the field you may pursue in the future.
Factors such as transportation can make volunteering challenging for students, so ASB is pushing to have on-campus volunteering opportunities to benefit both students and our school.
"Right now we're mostly trying to ask the student body what people are looking for in terms of what difference they want to make on campus, and what they think are issues that they would be passionate enough to work on not just for the hours but to really make a difference," said ASB President Gabe Casey. "An idea for volunteering I have right now is picking up litter."
Although ASB is still in the very early stages of planning, they hope to make volunteer work more accessible for all students soon.
"One reason I wanted to do it here at school is because a lot of people did not have opportunities to get community service hours when the pandemic was keeping everyone at home," said Gabe Casey. "Even now, we are still in a pandemic and some people may not feel safe doing more traditional volunteering and so I thought something like picking up trash is great since it is in the open air. Right now we are just attempting to set these plans in motion and see where they go from there."
With community service requirements now confirmed, resources such the Career Center and the list of nonprofits on the San Marcos website can help you find the right organization for volunteering. ASB also hopes to have volunteer opportunities on campus to make community service more accessible to students. Wherever you choose to volunteer, community service is a great way to make connections with new people, gain experience in potential career fields, and give back to your community.