Have you ever wanted to support local businesses and look stylish at the same time? Ever saw students with those cute crochet book bags and wondered where to get them? Well you're in luck, they are all hand-crocheted by an artist here at San Marcos who decided to transform her crochet skills into a business. 
 Hookd Together is a Santa Barbara owned business by a student here at San Marcos, senior Laila Ordonez. She makes wonderfully woven items, from crochet animals all the way to durable working book bags that are up for sale. Better yet, if you are looking for a specific book bag or a specific design that is not in stores, Hookd Together will suit your needs since she does custom orders as well. In order to get more insight from the business itself, Laila Ordonez, the owner and designer of Hookd Together was interviewed on how her business came to life.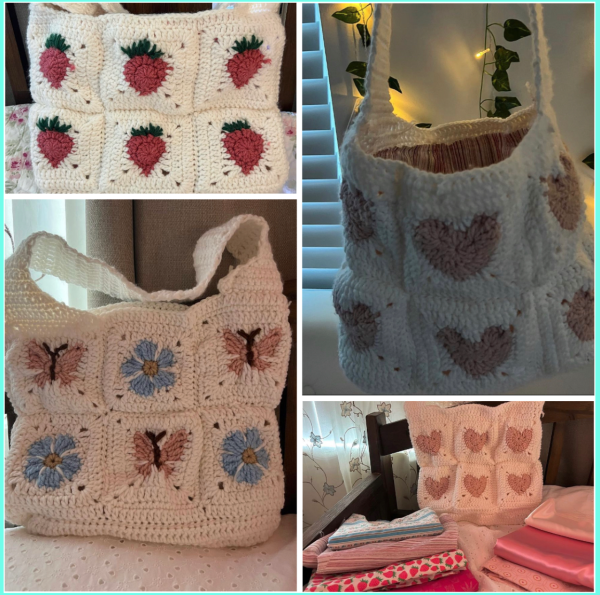 "My aunt crochets all the time and one day she came from Mexico and she tried to teach me how to crochet but I never mastered it. A year later I was really bored and I thought about continuing my crochet journey. I had left over yarn and looked up a tutorial on YouTube. I started with something simple like a star and then I moved on to making a star bag. My friend Cassy bought it and she posted it on her story and tagged me. The next week a lot of people texted me how they wanted a bag and yeah that's how it started," said Laila. 
All bags she sells are sold off campus so just give her a d.m. on her instagram "hookdtogether." 
It is amazing to see San Marcos students being creative and giving back to the community. Laila Ordonez is just one of the many who made back to school more stylish than ever.