We can all agree that the past few months have been stressful. For some of us, it has been worse than for others. The show must go on, though, and this applies especially for education. Everyone has their own fresh Zoom horror stories, from spending half the class in the waiting room to missing several assignments in a row due to the teacher forgetting to assign them. The first month has been difficult, but we as students have trudged through the stressful workloads and makeshift meeting setups with the same begrudging determination as always. And, of course, our phones are just offscreen.
We students have it bad, but with all of the new technology and lack of prep time, our teachers have it just as hard. Knowing how teachers are handling their jobs could help classes run more smoothly for all involved. We've asked two of our teachers to answer some questions we had about their online teaching experiences so far. Here's what we got.
Q: How have classes been for you so far?
Coach Roth: "It's been very interesting. Most of my students have had positive attitudes throughout the class. It has been hard, though. It's been a challenge, but it's been better than what I thought it'd be."
Mr. Vogel: "We've been doing good. My students have been enjoying the class, I think. It can be hard to get them to interact or communicate with each other, but they've been doing great work."
Q: How is your class in the classroom and over Zoom different?
Coach Roth: "Well, a big part of my lessons are team sports. Obviously that's not an option, So as a replacement we've been doing individual activities. Using the PLT4M app we've done daily class workouts, and twice a week we have a 25 minute run walk that's tracked by a website called mapmyrun.com. "
Mr. Ohrn: "Obviously classes are shorter than they used to be. A lot of options that we would have in-class are gone, though, so I am focused on short lectures, notes, and breakout room meetings. My students don't have the attention span to listen to me for an entire hour, so I have to mix things up with breakout rooms and the like."
Mr. Vogel: "Classes are shorter, which means I have to break up a lot of my lessons into about one or two key concepts a day. I'm also using a lot of different platforms to share important information— Padlet and Google Slides are both very useful in my class. Using them I can do things like share to the whole class what we're going to be doing and have them check out examples, instructional videos or even some of what their peers have made."
Q: What do you like about online teaching?
Mr. Ohrn: "I like the new schedule. I get to wake up later than I ever have, and I'm not as spread thin as I usually am."
Mr. Vogel: "Well, there's a lot more time for all of my students to work on their projects. I also get the chance to learn more about my technology, with all the videos I make as demonstrations. Teaching from home is interesting, however, I do prefer in-class instruction better."
Q: Are there any problems that arise from your class being taught remotely?
Mr. Ohrn: "There are two problems I've found. The first is that I'm a funny person. I make jokes often, especially on Friday. Over Zoom, though, it's like I don't have an audience. Many of my students have their cameras off and their microphones muted, so I don't hear any of the laughing they do. The second is that without my students in front of me, it is harder to see whether they're doing the work. They could be doing anything during class, and losing valuable comprehension that they'll need for testing."
Coach Roth: "Sometimes kids can't get into classes, but I work through it slowly and eventually everything turns out alright. I'm also answering emails and text messages from my students all day, but it's a part of my job and I'm happy to do it. Teaching with a laptop can be hard, though— I had to buy 2 new monitors just to be able to see my entire class."
Q: Do you think online school is a viable long-term option for schooling?
Mr. Ohrn: "I think it could be, if it was done alongside some form of regular school. A completely digital class doesn't work as well as it could. We need some sort of live element to keep the students engaged."
Mr. Vogel: "Some students may prefer online schooling! I do hope we can go back to teaching in-class, but if some kids prefer it, giving them the option of taking certain classes online wouldn't be a bad idea. Probably not for a class like mine, though. Sculpture works a lot better in a studio environment, for sure."
All three of the teachers have had their own problems and experiences, but they all work through it just as hard as we do. Makes you think. Maybe we aren't that different after all? Hmmmm.
Just kidding, we know you already knew that.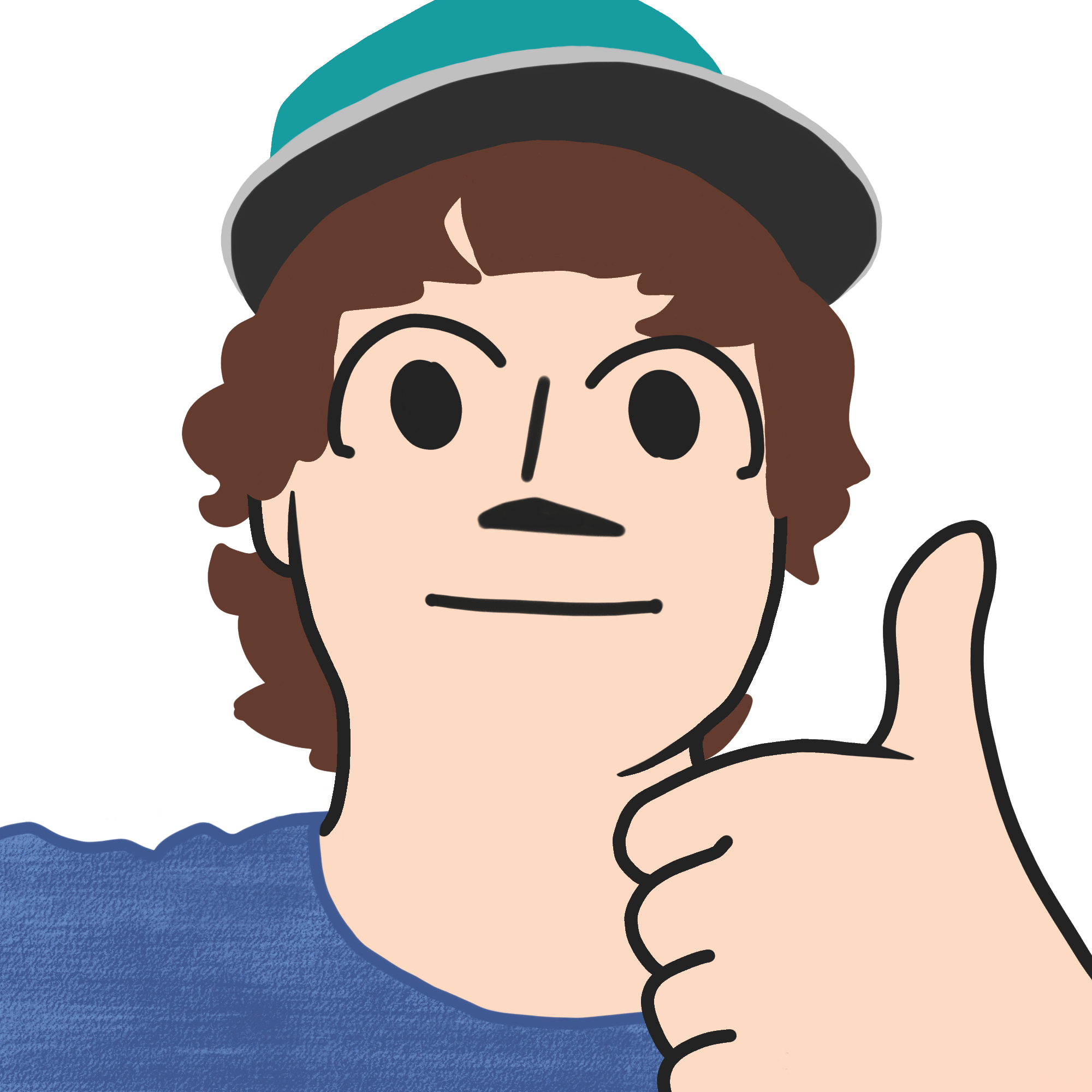 ---
Staff Writer
Nason is a junior at San Marcos High School…