Each month, we will be interviewing a new San Marcos freshman for our "Freshman spotlight." This month, I interviewed Jolie Mardiat, a freshman coming to us from La Colina.
How old are you? 14 years old
What are your classes? 1st Semester I have Math, Health, French, and English ethnic studies. Next semester I have video production, physics, child development, and I will be playing Tennis.
What is your favorite class? I really have been enjoying Math, English and ethnic studies.
What is your most difficult class? Right now they are all pretty easy, but in general math.
Are you playing any sports on campus? Yes, I will be on the Tennis team in the spring.
What time do you wake up for your first period zoom? Between 8 or 9 AM depending on how tired I am.
What do you do after school? After school I go to tennis everyday at Knollwood in Montecito to practice, and then I do homework. Sometimes I watch Grey's Anatomy or youtube videos too.
What are you most excited about highschool? I am most excited to meet lots of new people when quarantine is over and we can go back to school.
Do you have siblings? I have two older half brothers that I am not very close with at all.
What is your favorite part about San Marcos? The sense of community.
What is different about Junior High and high school so far? I feel like the teachers expect more from us, which I was expecting, and that is fine because growing academically is important to me.
What is most sad about missing out on school because of Corona? I am sad about not being able to easily meet new people because people are quiet on zoom.
How did you spend your summer? Most of my summer was spent playing tennis. I also got to go to Catalina Island.
Have you made new friends through zoom breakout rooms? I have made only one new friend so far. Nobody talks about anything other than the work we need to be doing in breakout rooms.
Do you have any upperclassmen friends who have been helpful? Yeah! Some people that I have met through tennis.
Look out for Jolie when we go back to school, and stay tuned for next month's Freshman Spotlight.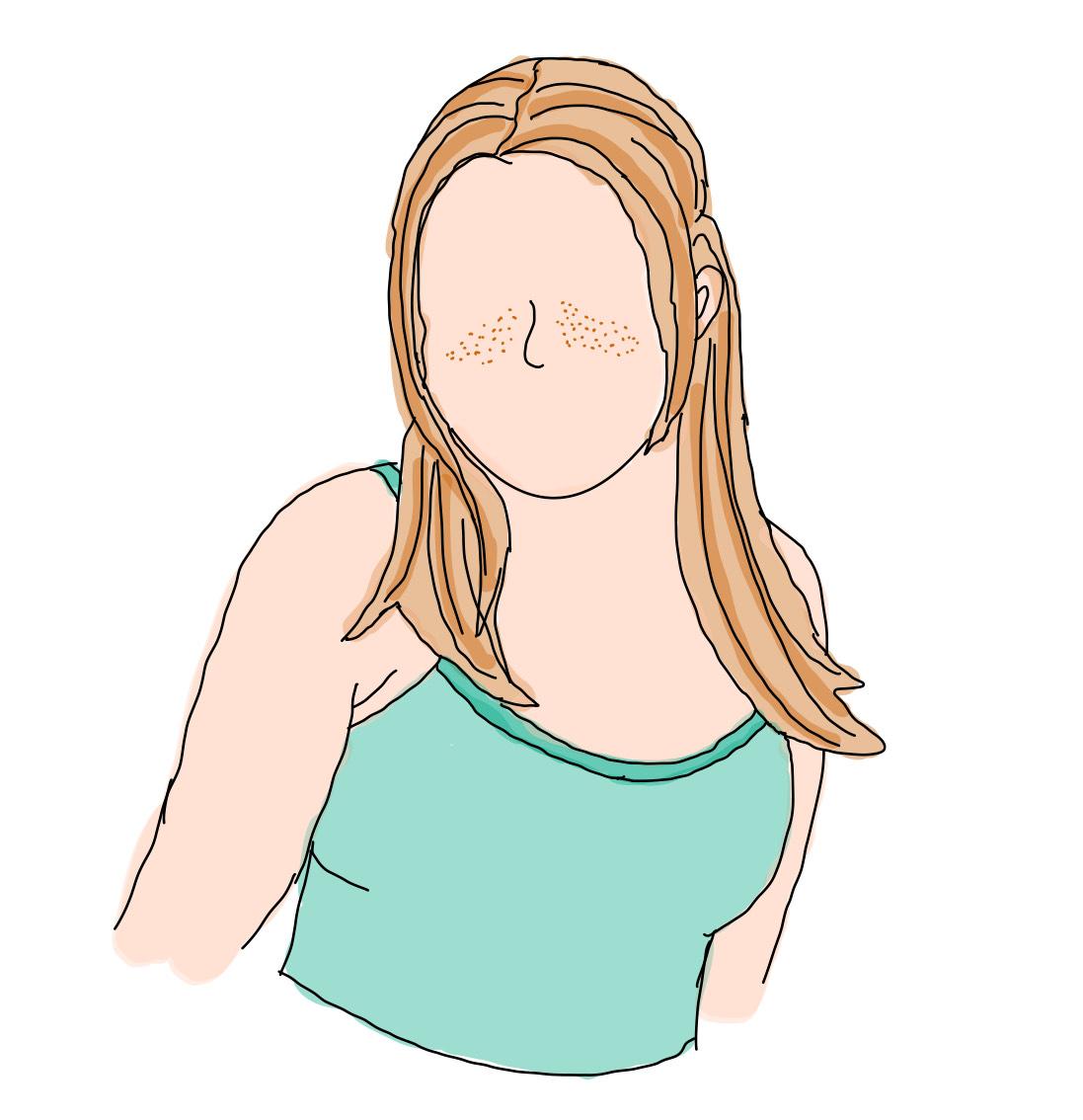 ---
Editor-in-Chief
Kailey is a senior at San Marcos High School…