Many people are dying due to the outbreak of COVID-19, and by wearing a mask you can save people's lives and your own. COVID-19 is a virus that has now become a global pandemic, which is causing people to wear masks to help keep the spread of it low. There are many different types of masks that you can wear, although masks that some people wear are very ineffective, such as thin fabric or just plain bandanas. N-95 masks are the best masks you can wear to protect yourself against the virus. They are able to filter out small and big particles from your breathing. Cloth masks can also work very well, but they could be worn the wrong way, too. Furthermore many other people like to wear masks that are more stylish. That can also diminish the effectiveness of them. It depends on each person who wears a mask.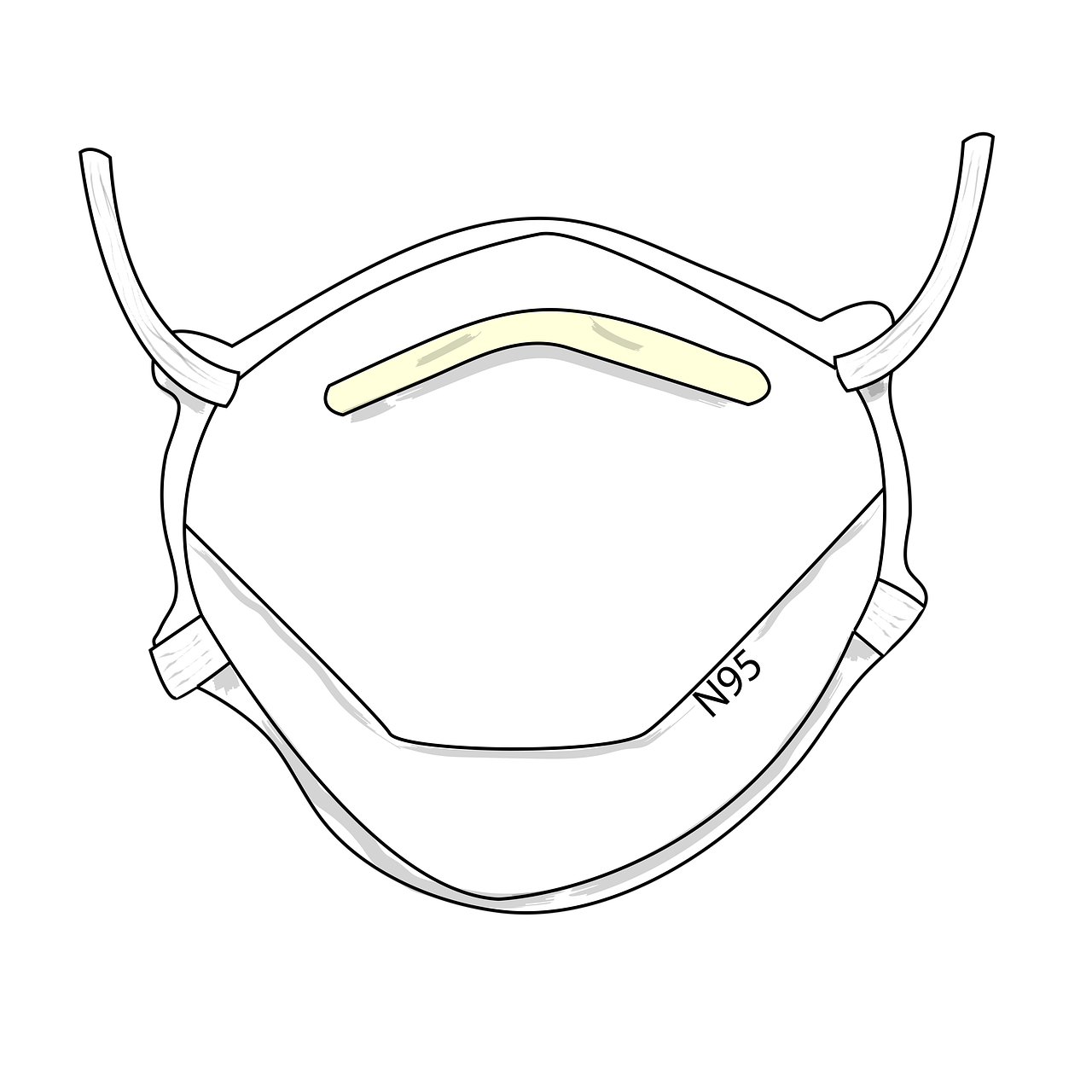 Bandanas that people use as masks usually are not the recommended masks to wear. However, you can wear them if you fold them properly. Wrapping them around your face is not effective at all. Air can still travel down the bottom of the bandana. You can fold them with hair ties to create a mask and sandwich a coffee filter in it to make it work. To test to see if you have an effective mask you might want to put it on and blow out a candle, and if you can blow it out then your mask is not functional.
"Surgical masks work pretty well," said freshman Liam Boone. "You usually want one with a filter, kind of thick, and it should be hard to breathe."
Masks that are reusable with a filter are very useful as long as you wash them, to keep them sanitized. As long as your mask has a filter you should be good.
"Both the CDC and the World Health Organization now recommend cloth masks for the general public…" said writer from UCSF, Nina Bai.
The wrong way to wear a mask is when it does not cover your nose. You need to remember why you are wearing a mask. It is so that you can protect other people, just as much as you are protecting yourself. There are many people who do not wear their masks correctly, so if you see someone with their mask down remember to stay 6 feet away from them. These people need to learn that it doesn't help anyone when they do that. Remember the rules of social distancing, stay six feet apart and wear a mask correctly that works.
Remember San Marcos students, by wearing a mask out in public can save so many people's lives just by wearing one. Just remember to go outside whenever necessary.