On October first, President Trump announced via a 1:00 am tweet that he and First Lady Melania had tested positive for Coronavirus, stating that the couple will "begin [their] quarantine and recovery process immediately." In a list updated on October 6th by the New York Intelligencer, 34 people amidst Trump's circle (including White House Staff, Congress members, and Pentagon officials) had also contracted the virus. Although the White House has reportedly ordered against contact tracing, experts speculate that much of the initial infection was caused by a "superspreader" at the September 26th Rose Garden Ceremony for the official announcement of the President's nomination of Amy Coney Barrett to the Supreme Court.
The timeline of infection for many, including Mr. President, is muddled. Due to HIPAA privacy laws and the President's personal wishes, statements about his condition have been vague at best and proven untrue at worst. Conflicting sources have left the American public in a state of confusion, with White House Physician Sean Conley claiming that Trump was making promising progress towards recovery at a press release on October 3rd, while Chief of Staff Mark Meadows later told reporters that "the president's vitals over the last 24 hours were very concerning and the next 48 hours will be critical in terms of his care."
San Marcos Government and History teacher Mr. Clow sympathises with both the concerned Americans and doctors receiving contradictory instruction on media coverage. He says, "I don't think the public is receiving the amount of information they ought to be, but I empathize with the White House and the President's medical team." He elaborates on this, explaining "Giving out patient information is not something doctors should be doing; doing so on TV is a challenge they may never have prepared for. Going forward I think the worry should be the messaging from the President himself." His final statement is in reference to tweets posted by President Trump about the severity (or supposed lack thereof) of Covid-19, which has since been censored and marked as misinformation by Twitter.
As of October 5th, the President had been discharged from Walter Reed Hospital where he received a cocktail of experimental drugs over the course of three nights and is now residing at the White House. The President has repeatedly praised drug company Regeneron for an experimental antibody prescribed to him called REGN-COV2, but many are skeptical of this promotion, and believe that Trump is somehow connected to the company business-wise. The drug is not available to the public as of now, which also resulted in public scrutiny of the President's praise; Americans affected by Covid-19 losses are questioning why Mr. Trump, someone who has repeatedly downplayed the severity of Coronavirus, received possibly life saving medication unavailable to the public.
"I think it's interesting that Trump was able to be in and out of the hospital within a few days and magically felt better", said senior Bella Slifirski, "Something about that seems weird to me; How so many elderly people die of covid but the President was able to feel better in just days."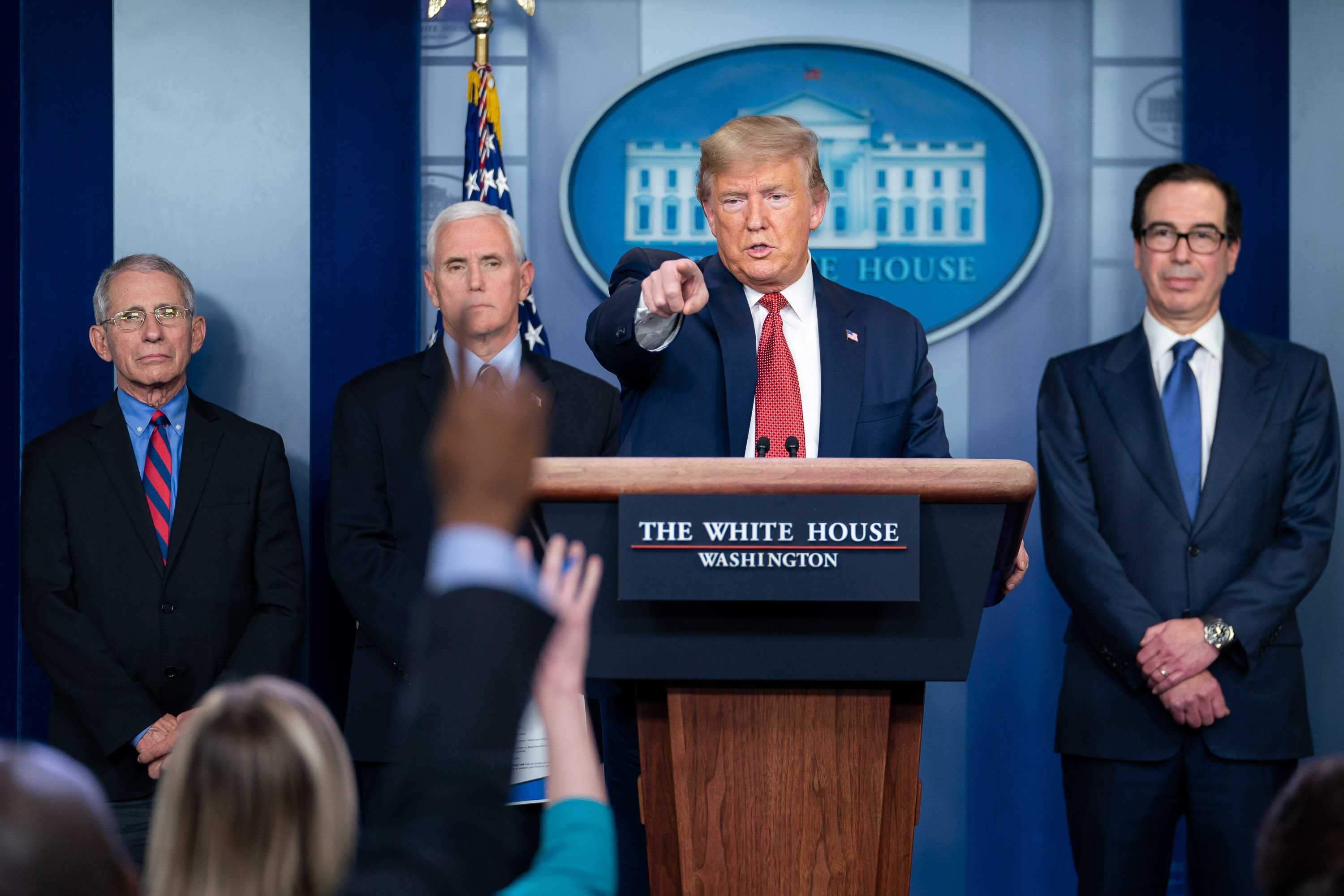 Amidst this national crisis, the future of the debates and subsequent election is up in the air. As Trump was diagnosed on October 1st and the quarantine period for self-isolation is 10 days, there is a possibility that the scheduled October 15th debate will continue if Mr. President makes a full recovery. However, his ever-changing and essentially unknown health status may pose an issue, as well as his lack of adherence to self-isolation guidelines. If Trump is too ill to continue his duties as President for the remainder of his term, Vice President Mike Pence will continue to act as POTUS until election day.
10/8/2020 Update: This morning President Trump states on Fox Business that he is "not going to waste [his] time on a virtual debate," halting plans for a debate over video chat on October 15th.
San Marcos Senior, Health Academy member, and AP Government student Abby Mills says "I think Trump's diagnosis will ultimately hinder the effectiveness of the upcoming debates… Trump's reluctance to attend debates if they are online can only hurt him in the long run."
The election process without Trump proves to be more challenging. In any other situation, the Republican party would elect a new nominee in Trump's place, but early ballots have already been sent out and even counted, with Donald J. Trump printed as the Republican nominee. In the event that President Trump will not be well enough to be elected, the democratic process is compromised and the future of the American Federal Government is uncertain.
10/13/2020 Update: President Trump has reportedly made a complete recovery, and has resumed campaigning and holding maskless public events.