Praised Podcasts
We do not really know that much about podcasts,  do we? Sure, we do listen to them from time to time. For example, we are all familiar with true crime, gossip, relationship advice, and the cultural news genres.  Even horoscope predictions, a podcast (which I never knew existed) or our very own podcasts that we make for people to get their voices heard, even for assignments at school. To tell you the truth, a podcast for an assignment for school wasn't very fun to do, kind of boring to be honest (because I've done it before).  I am going to review a bit of true crime and all of what I have just written above; but did you know there is a whole world of fiction podcasts? The magic of fiction podcasts is that they tell stories. Every single one gets you excited to hear the next episode and so on. First, I will introduce you to two of my favorite fiction podcasts that lead into very popular ones and end off with one of our very own San Marcos student who has made his very own podcast. Let's dive in now shall we?
Did you like the clue musical this past fall? If you did, here is a great recommendation for a podcast for you.
Victoriocity
It tells the story of Inspector Archibald going to Greater London in 1887 meeting a journalist named Clara Entwhistle. From the first day, someone has died. He has to solve the mystery in the town of how that person has died and who committed the murder. This podcast will have lots of twists and turns along the way. It makes you wonder who did it? Who was the killer? There are lots of comedic scenes in it and it will make you laugh every time you have a listen. It is a fantastic listen if you enjoyed the fall play and will keep you hooked every time. Platforms to listen on: (Apple podcast, Spotify , Pocket Casts) 
Rating: 4/5
Do you like dark comedies? Do you like faking deaths? Do you enjoy a cup of cocoa?
If those things interest you there is this amusing podcast for you.
The Amelia Project. 
Created by Philip Thorne and Øystein Ulsberg Brager.
The Amelia Project consists of the Interviewer (Seriously his name), and Alvina Wright (the Interviewer's colleague). Salvatore and Joey are the main bodyguards of the Amelia project. Plus the clients who want to disappear. This company fakes their clients death and revives them in a new life they desire. They have a favorite saying: "There's always time for a story." If they don't have a story they won't take on your case. There are lots of hilarious parts on it that will stick with you forever. So if this interests you, give it a listen. Platforms you can find it on are (Apple podcast, Spotify, and wherever you can find podcasts on.) 
Rating: 5/5
We are now going to take a break from fiction and move on to a very popular political podcast. This one is called The Daily created by The New York Times. This podcast talks about current news events. For example, right now the current one that is out there is called Biden Gets a Supreme Court Pick. This talks about the Supreme Court Justice Breyer and that he is now retiring. Biden now has to pick another candidate to become a member of the Supreme Court so he has to make a big decision. If you are interested, give it a listen, or to learn even more about what is happening in the world around us. Platforms you can listen to this on (Spotify, Apple, and wherever you can get your podcasts.)
Rating: 4/5
Do you want to hear about your horoscope? Aries, Taurus, Gemini, Cancer, Leo, Virgo, Libra, Scorpio, Sagittarius, Capricorn, Aquarius, and Pisces we are talking to you! Find your own podcast only on Spotify on Parcast! 
Rating: 3/5
Lastly we have our very own alumni from San Marcos High who has his very own podcast. This is The Keep Your Heads Up podcast, hosted by Shakir Ahmad. Shakir said  "I talk with students about ways they've been discriminated against or about how they've overcome some type of adversity." Why did you want to do a podcast? Shakir then said "I felt like it was the easiest and most accessible way to reach people." Favorite part of podcasting? Shakir then responded, "It's interesting to hear about all these different stories from students in town." Can anyone join the podcast? He responded with me with "All students are welcome" What platforms is it on? He then responded "It should be on all mainstream platforms (Apple, Google, Spotify, etc. )" Do you listen to podcasts? If so, which ones? He finally responded with "I don't really listen to podcasts that much actually." 
Rating:5/5
This was a ton of fun to write and I hope you enjoyed this read as much as I did writing it. If this gets attention then I'll continue writing more recommendations. Until next time!
Donate to The King's Page
Your donation will support the student journalists of San Marcos High School. Your contribution will allow us to purchase equipment and cover our annual website hosting costs.
About the Contributor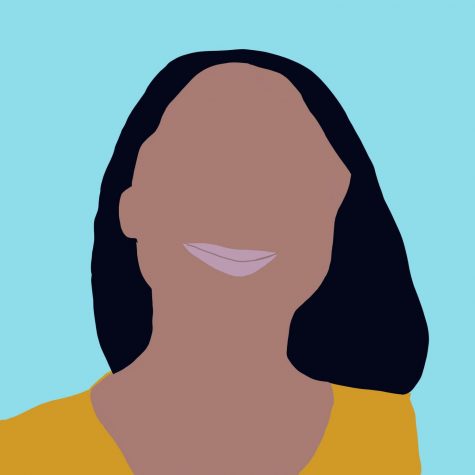 Sofia Carrillo Hernandez, Lifestyle Editor
Sofia is a senior attending San Marcos High School this is her second year in journalism. Her favorite subjects in school are english and history. What...