Detrás de cámaras de Alicia en el país de las Maravillas
     Es oficialmente otoño, lo que significa que la producción de nuestra escuela de Alicia en el país de las maravillas está a la vuelta de la esquina. Todo lo que vemos es el producto terminado, pero ¿qué pasa con los meses de arduo trabajo y esfuerzo que se dedican a la producción?
           Se necesita esfuerzo del elenco, el equipo de vestuario, el equipo de escena y el personal para terminar la producción. El elenco tiene que memorizar sus líneas, el equipo de vestuario tiene que encontrar disfraces para cada miembro del reparto y el equipo de escena tiene que construir los decorados. Luego, durante el espectáculo, hay miembros del equipo trabajando en el sonido, la iluminación y trabajando detrás del escenario.
            El equipo de vestuario pasa por varios disfraces diferentes antes de encontrar los mejores. El vestuario debe coincidir con la época, el tono y el escenario de la obra. También tienen que coincidir con las personalidades de los personajes. Con una obra como Alicia en el país de las maravillas, la mayoría de las personas que la han visto ya tienen una idea de cómo se ven los personajes, por lo que el equipo de vestuario debe asegurarse de que coincidan con esas ideas lo mejor que puedan.
           El equipo de escena tiene el trabajo de construir el escenario para la obra. El set comienza con una idea, luego pasan a un boceto aproximado de cómo debería verse, finalmente construyen y pintan el set. Se sabe que el departamento de teatro de SM incluye decorados que se desplazan hacia arriba o hacia abajo, lo que fomenta la creatividad y las ideas que pueden agregar al decorado.
            El elenco tiene múltiples trabajos que hacer. Tienen que memorizar sus líneas, coreografías y direcciones escénicas, y luego realizarlas varias noches seguidas. Todas las partes de los miembros del elenco son importantes para garantizar que la producción se desarrolle según lo planeado. Trabajan casi sin parar durante y después de la escuela para traerte su obra terminada.
          El trabajo no acaba ahí, de hecho, continúa hasta la última noche del espectáculo. El equipo técnico debe asegurarse de que todos los micrófonos de los actores estén al volumen correcto y funcionen durante todo el espectáculo. También tienen que gestionar cualquier sonido y efectos de iluminación que puedan añadirse.
          El elenco y el equipo trabajan sin parar y ponen mucho esfuerzo en estas producciones. Siempre vale la pena ver el producto final.
Donate to The King's Page
Your donation will support the student journalists of San Marcos High School. Your contribution will allow us to purchase equipment and cover our annual website hosting costs.
About the Writer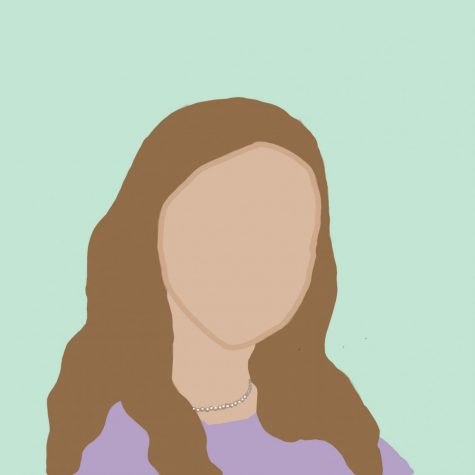 Sienna Benavidez, Staff Writer
Sienna is in 10th grade at San Marcos High School. This is her first year working on the King's Page. Her favorite thing to write about is school news....