Book Reviews With Elizabeth
Hi readers! I know it has been a while, but I am back!! You can thank my number one fan, Bekah Sugano, for all the encouragement to continue this column. In 2022, I wanted to read as many books as possible (a grand total of 225), but in 2023 I want to focus on the quality of books I am reading. My goal is for every book to be a five star experience, and I can guarantee that these books are. Without further ado, happy reading!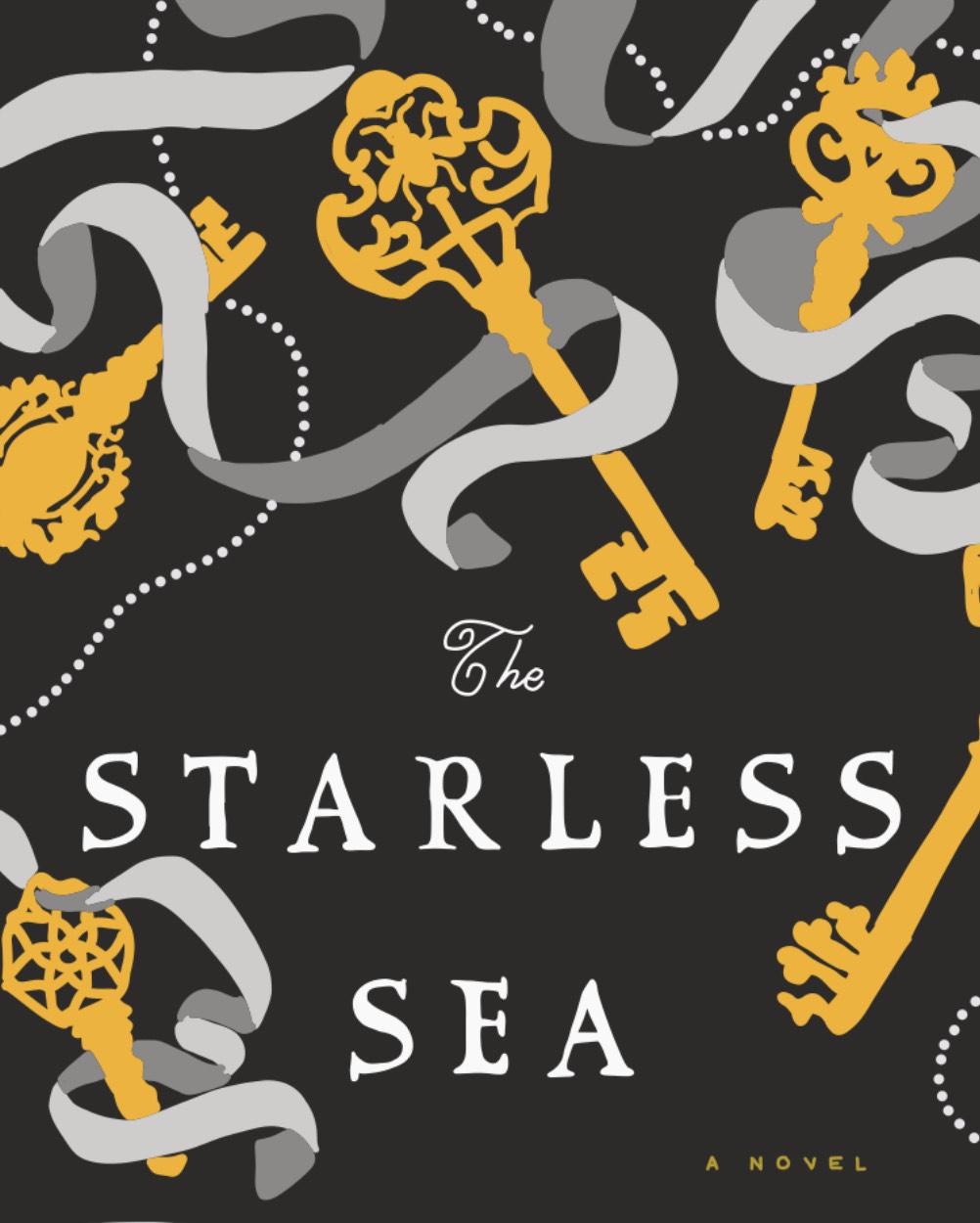 "The Starless Sea" by: Erin Morgenstern
Genre: Romantic Fiction, Fantasy
A story of stories. Of pirates, painters, and doors. 24-year-old Zachary Ezra Rawlins finds a book with a bee, key, and a sword on the cover, symbols that lead him to a door, a new world, and people that will change his life. Along with his friends Dorian and Mirabel, Zachary explores a world deep below the surface of the Earth that is as drenched in honey as it is in history, discovering who he is along the way. 
Calling this a romantic fiction is a misnomer. Yes, the action is driven by romance, by which I mean that Zachary is motivated to save the one he loves, but I would not categorize this as a love story. Instead, I would call it a collection of tales. Between each part of the story is a short tale, which at first seem unrelated, but towards the end all weave together. It is masterfully done, like all of Erin Morgenstern's books. The characters in this book were mysterious, but enjoyable. I did not feel like I knew any of them until the end, but I liked reading about what they were all up to. They were not really relatable though, a common phenomenon in fantasy books. However, what the main characters lacked in relatability, they made up for in development, and the author made up for with amazing interconnectedness. This would not be a proper review unless I picked a favorite, which has to be Eleanor. Most aspects of her character could be classified as a spoiler, but I can tell you that the way she turned herself around is very inspiring. Yes, at some points in her life she lost herself, but she found herself in the end, and I think she should be really proud of how far she came. I also enjoyed the world building in this book. From the beginning (when they are still in the normal world) little foreshadows and tidbits are dropped in, so when Zachary finally opened the door, the underground world felt normal. Also, as usual, my summary does not fully capture the plot of the book. I promise there is more action than implied by Zachary exploring and discovering himself. There are people who are trying to destroy the Starless Sea, there are pirates, there are loads of secrets- even if he was just tottering around exploring (which he is not), there is just so much to explore! If you like books that neatly tie all the loose ends into a bow, you are in the right place. 
Rating: 9/10 (great plot, but slight deduction for the unable-to-go-in-their-shoes-ness)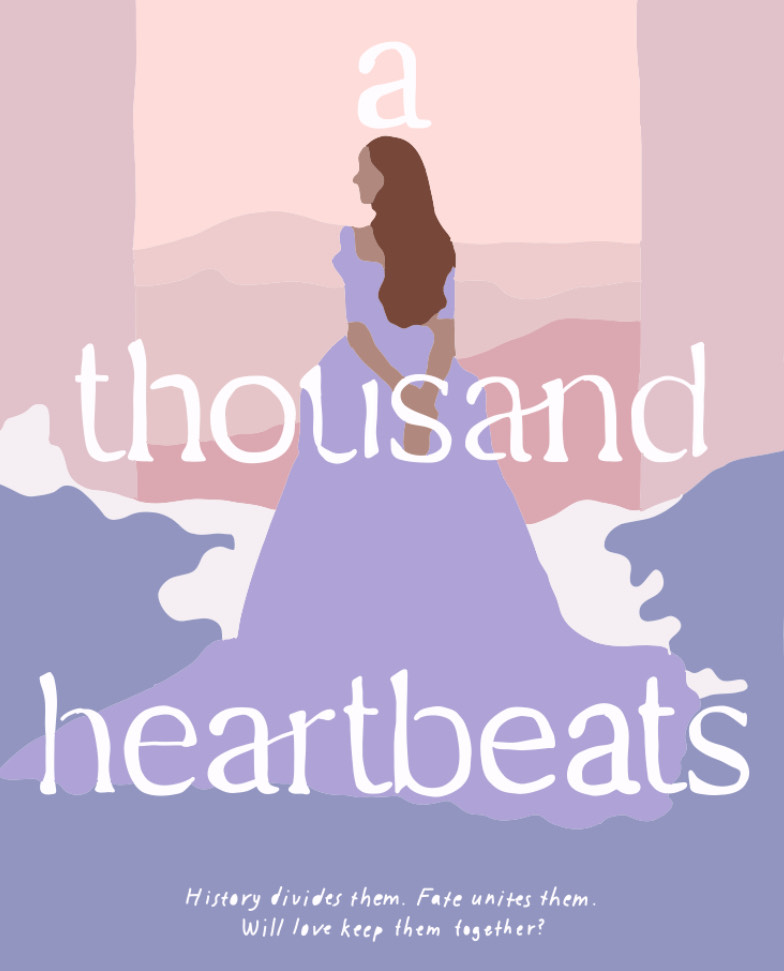 "A Thousand Heartbeats" by: Kiera Cass
Genre & Tropes: Romance, Enemies-to-Lovers
They cannot stay apart, but they could never be together. Annika, princess of Kadier, has everything she has dreamed of, except the ability to choose a husband. Lennox, a soldier, prepares to retake the Kadier throne that was stolen from his people. When love finds them in the midst of a storm, will they be brave enough to follow their hearts? Or will lifelong loyalties, startling truths, and the outside world end their dream and star-crossed love?
As a huge fan of the Selection series, I was thrilled to hear that Kiera Cass was back with a new standalone! To nobody's surprise, it is another royal romance, but it is nice to see a woman taking the throne this time. And this woman (or teenager… are teenagers considered women?) was a fabulous romantic lead. Even when the circumstances dictated her actions (aka when Annika was forced to get engaged to icky Nicky, more on him later) she did not give up, the princess did not go down without a fight. Speaking of fights, soldier boy Lennox was a perfect match for the princess in question. Despite his hard exterior, he had some real emotional depth. Obviously by reading the back of the book you know they will be together, but the connection was almost palpable even in their first encounter. Now I do not think any of this counts as a spoiler, since every single romance ends in love, but the epilogue was too predictable. They have a kid! The kid is the future of the kingdom! Big whoop. The concept and theme of the story, their fated love per se, was so perfect, and the title was so fitting. The only problem I have with this book was how deplorable icky Nicky and another person who I cannot name were. I get that hating villains is kind of the point, but there were so many, and I cannot tell whether that was intentional or not. For example, at the end, one of the bad guys, the backstabber that betrayed them all along, was revealed, but in my opinion he felt like  a random guy who the author pinned everything on. First of all, it would have been so much better if the one guy who I cannot name was the mystery half of the mastermind team, even though it would not make sense logistically. Secondly, pinning that on some side character implies that the ones who were actually bad all along are less bad than this guy, and should be semi-forgiven. No! It was a very frustrating result to a promising plot arch. Even though romantic relationships were the main focus of the book, something still must be said about Annika and her brother Escalus's relationship. They had a great sibling bond, something that was especially visible against their father's neglect. 
Finally, you may be wondering about the enemies-to-lovers description. They did start out as enemies, and they did become lovers, but the space inbetween was not well fleshed out. I think they rushed too quickly from one extreme to the other for it to be technically classified as such, but I was feeling generous. Normally when I read books in multiple perspectives I find myself growing more attached to one than the other, but I loved both Annika and Lennox so much, and was excited each time the POV switched. Valentine's Day is just around the corner, pick up a good romance like this one!
Rating: 10/10 (I love princesses)
Thank you so much for sticking with me throughout it all (especially this installment of this unpredictable column). Hopefully one of these books struck your fancy, and I hope you enjoy it as much as I did! If you have any requests of what I should read next or complaints about a terrible review, you can probably find me in I-7. I have to go now because this article is way overdue, but as always, go forth and read!
Donate to The King's Page
Your donation will support the student journalists of San Marcos High School. Your contribution will allow us to purchase equipment and cover our annual website hosting costs.
About the Contributor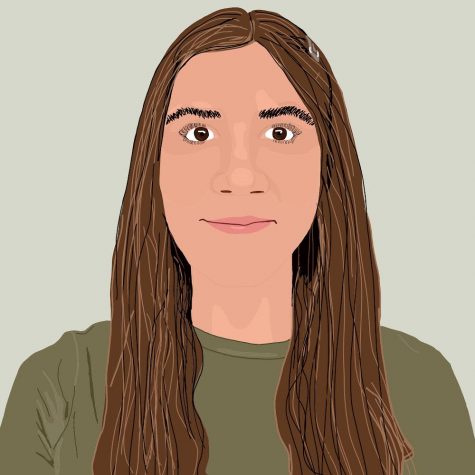 Elizabeth Léka, Opinion Editor
Elizabeth is a senior at San Marcos High School. Opinion is her favorite section, and she has essentially monopolized it for two years now. She loves anything...