Un vistazo a la Semana de la Moda de París
La Semana de la Moda de París Otoño/Invierno 2023 se llevó a cabo del 17 al 22 de enero, con desfiles que generaron una amplia gama de emociones. Algunos aspectos destacados de esta semana no solo fueron los diseños únicos de la pasarela, sino también los adorados atuendos de las celebridades.
Comenzando la semana, la aparición de Schiaparelli el primer día inmediatamente provocó una mezcla de emociones en la gente. Las cinturas ceñidas parecían ser un tema recurrente en toda la colección, con vestidos y pantalones que creaban drásticas figuras de reloj de arena. Esto también se creó a través de chaquetas y blusas que ensanchaban el torso, fortaleciendo esa ilusión de una cintura hacia adentro. Sin embargo, el espectáculo de Schiaparelli rápidamente se definió por su apariencia centrada en los animales. Algunos de los vestidos presentaban cabezas de animales hechas a mano extremadamente realistas, lo que a muchos les pareció desagradable. La gente comenzó a criticar a Schiaparelli, alegando que estaban promoviendo la caza furtiva de animales a través de esta colección.
Las celebridades que asistieron a este espectáculo también usaron looks atrevidos. Kylie Jenner apareció con una versión sin tirantes del vestido con cabeza de león de la colección; las críticas a los vestidos de animales también la siguieron.
Otro asistente, Doja Cat, sorprendió a muchos al aparecer cubierto de pies a cabeza con 30,000 cristales Swarovski rojos. Esta mirada enjoyada fue amada por algunos, mientras que a otros les disgustó su falta de pestañas.
La copresidenta del FIDM Fashion Club, Lucia Wolf, dijo: "Es interesante. Nunca había visto algo así antes".
Siguiendo estas opiniones, publicó en su historia de Instagram que decía: "Si las pestañas son lo que todos quieren, entonces las pestañas son lo que obtendrán". Más tarde, llegó al desfile de Viktor&Rolf con pestañas postizas pegadas en la cara, creando cejas, bigote y perilla.
Otro espectáculo de esta semana que también llamó la atención de la gente fue el enfoque surrealista de Viktor&Rolf. Esta colección contó con una amplia variedad de prendas presentadas en todos los sentidos. Comenzó con vestidos de tul grandes y sencillos y blusas relucientes. Sin embargo, lo más destacado de este desfile estuvo marcado por los vestidos aparentemente antigravitacionales que presentó Viktor&Rolf. Las modelos que llevaban estos vestidos de manera horizontal, al revés e incluso en diagonal, continuaron a través de la pasarela con los vestidos intactos. Este enfoque creativo de destacar los vestidos marcó el tema de esta pasarela.
"El desfile de Viktor&Rolf fue asombroso", dijo Olivia Marceda, copresidenta de FIDM Fashion Club, "¡El hecho de que nadie lo esperara y la ejecución de las modelos caminando por el escenario mostrando un trabajo que es 'antigravitacional' es maravilloso! "
Iris Van Herpen abordó esta semana de la moda de manera diferente. En cambio, lanzaron un cortometraje artístico llamado "Carte Blanche". Sus diseños se presentaron a través de una actuación submarina que mostró el movimiento de la ropa. Esta colección contenía ropa estampada muy orientada a los detalles acompañada de accesorios fluidos que se destacaban a través de los movimientos del agua. Este cortometraje se inspiró en la valentía y el empoderamiento femenino. En particular, se destaca la resiliencia de las mujeres en Irán.
Esta Semana de la Moda de París 2023 ha traído nuevas tendencias en ropa y presentación. Todavía tenemos que ver si alguno de estos continúa en los próximos meses, o si alguna de la moda actual continuará.
Donate to The King's Page
Your donation will support the student journalists of San Marcos High School. Your contribution will allow us to purchase equipment and cover our annual website hosting costs.
About the Writer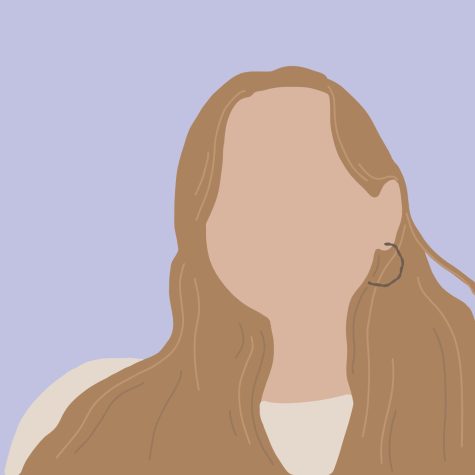 Candice Cugnier, Fun & Interactive Editor
Candice Cugnier is a junior at San Marcos High School. This is her first year on the King's Page. Some of her hobbies and interests include art, architecture,...