'Frecking' Awesome Music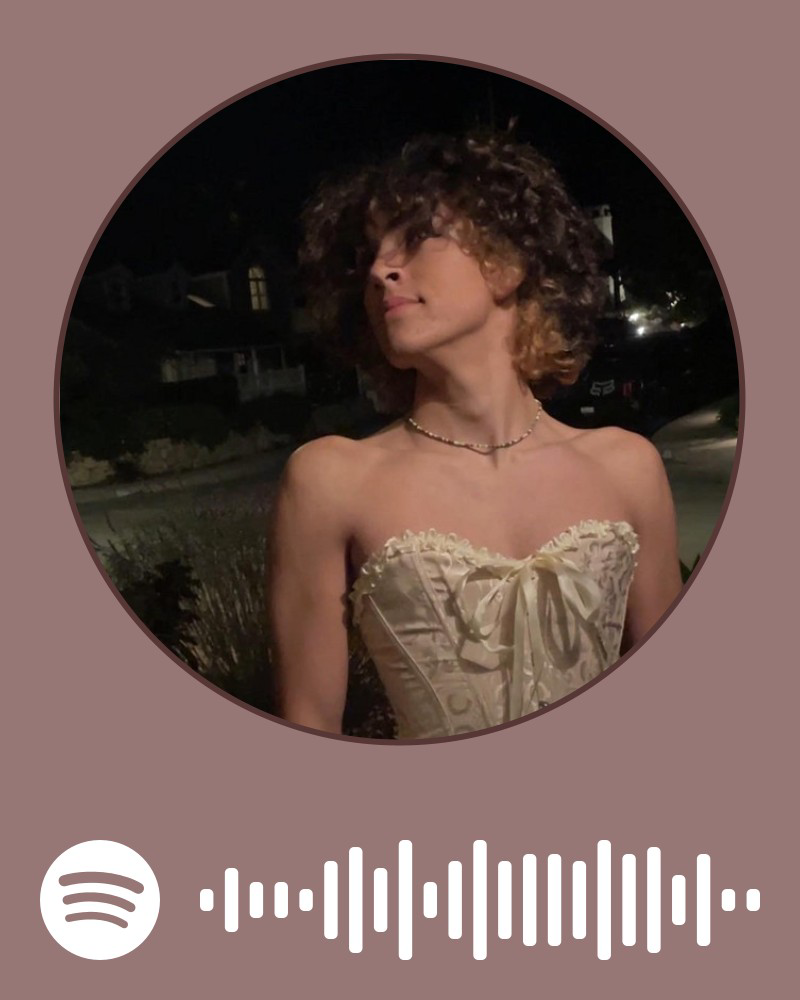 After all the Math, English, and Science classes, high school is the perfect time for young adults to explore creative endeavors and find true passions. On campus, there are numerous talented artists who are trying to hone their craft and spread awareness of their skills. 
Jadyn Frecking, a 12th grader at San Marcos, is one of those talented artists. They began learning instruments as a child, and over the past decade have consistently held live performances and written their own music. During the summer of their junior year, they officially started releasing music under the name, Jadyn Leo, on all streaming platforms. They consider their genre of music to fall under the category of singer-songwriter, and their biggest inspirations are Delaney Bailey and Charlie Bennett. If you enjoy listening to these types of artists, you are bound to love Frecking's similar sounding music. Frecking's music is frequently composed of guitar, but they are skillful at both guitar and piano, but their favorite instrument is acoustic guitar. However, they were extremely adamant that acoustic guitar is much better than electric guitar, and their music reflects this love. Their jams are completely filled to the brim with soulful and resonating guitar, and beautiful tones and harmonics. Contrary to the tone of a majority of their music, Frecking considers themself to be a very happy guy. 
When asked what inspires their sound in music, they said, "Whatever I'm feeling at the moment—my experiences drive my creative endeavors." 
During tough times, Frecking copes by writing music. On the other hand, their happiest experience during their high school musical career is when their monthly listeners on Spotify exceeded 3,000. This was a momentous occasion to them, and Frecking fondly recollects the experience. On all platforms, Frecking heavily recommends checking out their favorite song and latest single, Dust Bunnies, which to their displeasure isn't their most streamed song. Please check out their newest album, "make me alive (thankyou)," which can be found on all streaming platforms such as YouTube, Spotify, and Apple Music. Finally, Jadyn would love to thank all of their fantastic listeners who support and enjoy their music. 
Donate to The King's Page
Your donation will support the student journalists of San Marcos High School. Your contribution will allow us to purchase equipment and cover our annual website hosting costs.
About the Contributor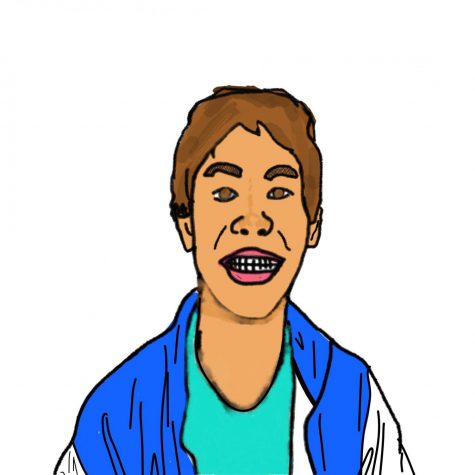 Jaran Depew, Staff Writer
Jaran is a 12th grader at San Marcos High School. He is a staff writer for the Kings Page and loves writing about swimming and entertainment. His favorite...