Let's Celebrate Women's History Month!
Women's History Month celebrates the struggles and achievements of women throughout United States history. Throughout history women have fought not only for their rights, but for the rights of all people, and this month we celebrate and appreciate these accomplishments. March 1st starts Women's History Month and March 8th marks International Women's Day. So let's celebrate the amazing achievements of the women in our lives and the women from our past.
The beginnings of women's history month 
In 1987, Congress declared March as National Women's History Month. The "Women's History Week" celebration began in Santa Rosa, California in 1978. Many schools planned special programs for Women's History Week to educate others on the major accomplishments of women. This increased awareness of women's contributions. President Carter issued the first Presidential Proclamation which declared the Week of March 8th as Women's History week in 1980. Then from there, more states began to declare March as a whole as Women's History Month. By 1986, 14 states had already declared March as Women's History Month. Since 1978, many other countries have joined the United States in honoring women and their contribution to history and culture.
Contributions of women you might not know about:
Women's contributions are often overlooked, especially the work of many women of color. We can credit many of today's inventions to women's hard work. Additionally, the work of women has often been coined by men who then gain all the credit. We have learned so much more about the accomplishments of women that were credited by men. Some of the things that you might not know were invented by women include; Joel Houghton's creation of the dishwasher, Marie Van Brittan Brown's security systems to keep us protected in our homes, Letitia Geer gave us medical syringes which are used as an everyday practice in healthcare to save many people's lives, and thanks to Alice Parker we have heating systems in our homes and cars. So many aspects of our lives are thanks to the women in our history.
I asked junior at San Marcos Lilah Rodgers what she does to celebrate women's history month and she shared, "I love to spend time with the strong women in my life like my mom, my teacher, and my friends. I read books by female authors and learn about their stories to grow my knowledge of women's experiences in America."
With so many current changes in politics surrounding women, from their reproductive rights to the pay gap and so much more, this month is a great time to look into ways  to become more involved in supporting the women of today in fighting for their deserved rights. This month let's look back on the women in history, as well as thank the women in your lives today. 
Leave a Comment
Donate to The King's Page
Your donation will support the student journalists of San Marcos High School. Your contribution will allow us to purchase equipment and cover our annual website hosting costs.
About the Contributor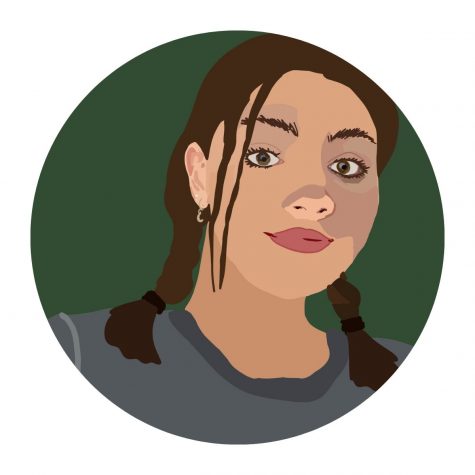 Emily Kennedy, Staff Writer
Emily is in 11th grade at San Marcos High School. This is her second year being a staff writer for the King's Page. In her free time she enjoys painting,...