Arco de Redención del Sitio Web de King's Page
Mientras lee este artículo en el sitio web en este momento, probablemente has notado que nuestro sitio web se ve muy diferente. Solo cambiamos las cosas hace un par de meses, ¿Pero ahora hay otra nueva versión total? Parece un poco excesivo, pero les prometo que todo es para mejor. Para lograr este aspecto completamente nuevo, hemos cambiado a un proveedor de sitio web diferente, que viene con mucho más control de personalización y la garantía de que esta nueva versión será más fácil de usar y mejor que nunca.
Es posible que estas un poco intimidado y te preguntes por dónde empezar a explorar nuestro nuevo sitio web. Entonces, aquí está su guía de lo que ha cambiado y las nuevas funciones que puedes buscar.
PÁGINA PRINCIPAL: La página principal del sitio web no solo tiene un diseño diferente, sino que también tiene funciones nuevas e interesantes, como el banner de noticias de última hora y un carrusel de artículos de la página principal. Ahora, en lugar de ver sólo un artículo de cada sección, hay varios artículos destacados y algunos destacados en el carrusel.
PDF DE NUESTROS DOCUMENTOS IMPRESOS: Sí, leyó bien, ¡Ahora puede ver nuestros documentos impresos en línea (menos las páginas centrales)! Estamos muy entusiasmados con esto porque dedicamos mucho tiempo y esfuerzo a formatear nuestras ediciones impresas, y esta nueva característica hace que sea más fácil compartir todo nuestro arduo trabajo.
SNEAK PEAK DE LA SECCIÓN: En la barra de menú, si pasas el cursor sobre el título de cada sección en lugar de hacer clic inmediatamente en él, se abre una barra desplegable con artículos de esa sección. Esto puede ser útil si tiene una sección favorita y desea comenzar con un artículo a partir de ahí. O, si estás indeciso, ¡Tendrás una sección más pequeña para elegir!
LISTA DE ATLETAS Y CALENDARIO DE HORARIO DEPORTIVO: Para apoyar a nuestros estudiantes atletas, nuestro sitio web ahora incluye un calendario completo de juegos y una lista con todos los nombres, posiciones, números de camisetas y clasificaciones de nuestros atletas. Entonces, visite nuestro sitio web nuevo y mejorado para averiguar cuándo es el próximo juego de sus amigos.
ANUNCIOS: ¡Ahora podemos mostrar anuncios en nuestro sitio web! Puede obtener información sobre empresas, podemos financiar la impresión de nuestros periódicos y, lo mejor de todo: ¡puede comprar un anuncio en nuestro sitio web! El proveedor que utilizamos tiene una función que permite comprar espacios publicitarios en nuestro sitio web; ¡Esta es una gran manera de apoyar nuestro programa! También hay un botón de donar en la parte inferior de cada página… si usted está tan inclinado.
Espero que esta guía abreviada le haya resultado útil y que haya respondido algunas de sus preguntas sobre todos los cambios nuevos. ¡Mira en nuestro sitio web para ver otras cosas nuevas, y espero que disfrutes esta nueva era del Página de los Reyes tanto como nosotros!
Leave a Comment
Donate to The King's Page
Your donation will support the student journalists of San Marcos High School. Your contribution will allow us to purchase equipment and cover our annual website hosting costs.
About the Writer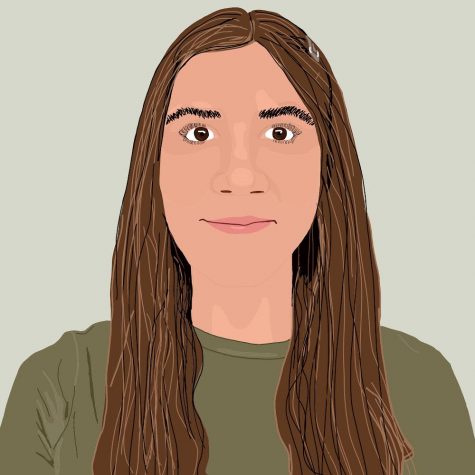 Elizabeth Léka, Opinion Editor
Elizabeth is a senior at San Marcos High School. Opinion is her favorite section, and she has essentially monopolized it for two years now. She loves anything...