What's In This Juniors Bag?
Walking around campus you always need a bag to hold your things, whether it's a backpack or tote bag, we've all got something. Personally I carry a backpack with me but in the past I've also had a tote bag. Some essentials that I've always had in my bag throughout the year since the very beginning include; pencils and pens, my school issued iPad and a water bottle. 
Getting pass essentials I like to carry some fun things around in my bag. Some of the most important things that I like to keep in my bag are simple hygiene and beauty materials like, gum, lip gloss, mascara, chapstick, and a small rolling perfume. I like to carry these items because they're simple and easy to help do simple touch ups throughout the school day. Like most people I keep some pretty random knick knacks in the front pocket of my backpack. Some of these things include a funky rock, a seashell, A metal straw, and a Hakki sack. 
Throughout my years as a backpack wearer there a few items that I have you as essentials that I would recommend everybody keeps in their bags:
AirPods, Personally I couldn't go a day without music so these are a must
A portable charger, You never know When your iPad is gonna be dead until you sit in that class that you need the most. Having a portable charger has saved me countless times. 
Protein bars, having a snack in your backpack is so great to save you from the embarrassment of a rumbling stomach in the middle of a silent class. 
Essential oils, these have helped me out a lot and would recommend that if you ever get stressed out in school carrying and applying eucalyptus or lavender to your wrist throughout the day allows you to stay calm and centered during stressful times at school.
I asked an anonymous student here at San Marcos what their essential item is in their bag and they said "it would have to be my pack of gum."
My backpack is very necessary in my daily life, I have a lot of necessities and unnecessary items with me. I hope you might take a moment to go through your bag to see what you have in there and maybe add some new items!
Leave a Comment
Donate to The King's Page
Your donation will support the student journalists of San Marcos High School. Your contribution will allow us to purchase equipment and cover our annual website hosting costs.
About the Contributor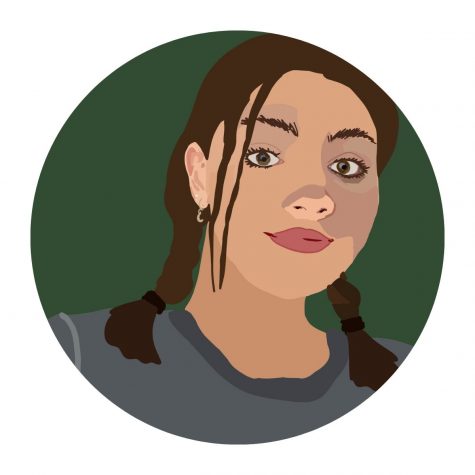 Emily Kennedy, Staff Writer
Emily is in 11th grade at San Marcos High School. This is her second year being a staff writer for the King's Page. In her free time she enjoys painting,...