Is Universal Access Universal?
Universal Access was introduced to San Marcos for the first time this year. Universal Access is a plan that the district approved for college preparatory (CP) students and honors students to be "co-seated" in English classes. Although the reasoning behind the decision was trying to include everyone and expose more students to a higher level of classwork, the reality is that this system does not work well and causes both honors and college preparatory students to suffer.
The way Universal Access is supposed to work is that honors students are offered extra and/or harder work within the classes to earn their honors grades. In my experience, the teachers do not differentiate at all between honors and CP students and everybody has to do the same work.
Ms. Macias, an English Ethnic Studies teacher, said, "We let the students (regardless of their level) choose to meet the standard or do more work to exceed the standard to create equal opportunity for both CP students and honors students." 
Students have the choice of exceeding the standard, but they are still presented with the same work, not depending on their level. If students choose to exceed the standard, they still recieve the same instruction as students just meeting the standard. Since there is no separate instruction, the whole class ends up doing very similar work regardless of their choice to meet or exceed the standard.
"When both levels are sitting in the same class, I get distracted easily and I have to wait for people to understand the work I am trying to learn. When we are co-seated, the class seems a lot less unified, and it is harder to pay attention. The only plus I can think of is that the work for honors kids is much easier," said 9th-grade honors student Oscar Galindo.
When students are co-seated in one classroom, both CP and honors students are unhappy. 94% of students surveyed said they did not like the conjoined class, and the other 6% percent were neutral but said that they felt that joining the classes together could have been done more effectively. Many honors students surveyed said that they feel like the class is much simpler than it would be if they were not co-seated and that they end up being bored and/or distracted. On the other hand, numerous CP students surveyed said that they feel that the class moves too fast for them and that being co-seated makes them feel not as smart.
"I don't like the combination of honors and college prep. College prep students don't get help because the teacher assumes that they understand the work. I get really confused and I don't finish the work as fast as the other kids in the class. The fact that there are different levels in the same class makes it hard for everyone to learn well. Half the class is behind and the other is bored because the work is below their level," said 9th-grade college prep student Allison Chavez.
Every single student should receive the correct level of education for them. Since teachers do not differentiate between honors and CP students, CP students end up needing the most help while honors students are bored because they understand the material better.
  In classes other than English, an honors class option does not exist, which is even worse than co-seating students. The CP class is much too easy and not rigorous enough, but an AP option either does not exist or ends up being too complicated or stressful for a student to take along with their other classes. Getting rid of the honors option for classes makes it much harder for students to push themselves to get a better education at an appropriate level without overworking themselves. 
Overall, Universal Access causes more issues for students than separated-level classes would. Although the end goal is fairness and equity, the approach to teaching in a co-seated system needs to be unified, developed, and consistent, and it needs to address the concerns that students have.
Leave a Comment
Donate to The King's Page
Your donation will support the student journalists of San Marcos High School. Your contribution will allow us to purchase equipment and cover our annual website hosting costs.
About the Writer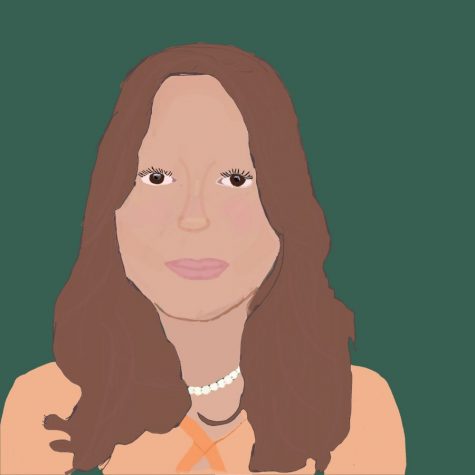 Aurora Ivanova, Staff Writer
Aurora is in 9th grade at San Marcos High School. This is her first year in journalism. She is interested in math and literature. Outside of school she...