Passover Foods Ranked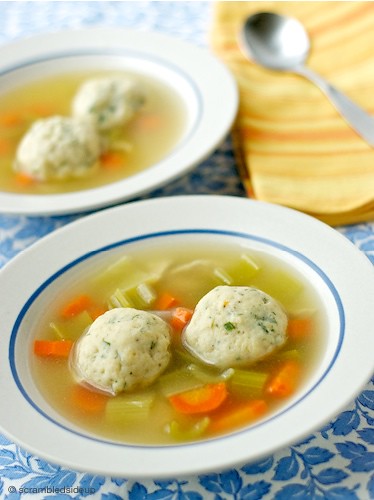 The Jewish holiday Passover is well known for the limitations that it brings upon the diet of those who celebrate, however, many are unaware of the diverse variety of foods that are eaten to recognize the holiday. Spanning over the course of a week, Passover commemorates the Jewish people's escape from slavery and exodus from Egypt thousands of years ago. On the first two nights of Passover, Jewish families hold what is called a seder. A seder is a structured meal that is eaten while interactively telling the story of Passover. Consisting of fifteen different steps, the seder is characterized by the traditional foods that correspond to each part of the story. According to our Jewish staff at the King's Page, here are our eight favorite and least favorite traditional Passover foods and the meaning behind them, ranked based on flavor.
Coming in at our least favorite traditional passover food are the bitter herbs, or Maror in Hebrew. Most commonly, Jewish people eat horseradish during this part of the seder to symbolize the bitterness of slavery in Egypt. When you eat horseradish, you do not only taste the spice, you feel it throughout your eyes, nose, and head. Very few can handle its extremely pungent taste and unique bitterness. 
At number seven, we have the baytsah, or roasted egg and z'roa, in English a lamb shankbone. Both of these food items are seen on the seder plate, which holds six foods that are significant to the Passover story. While the roasted egg represents our evolutionary past and our growth, the egg is also fragile, representing how fragile we humans can be. Without family and community, we, like a fragile egg, could not survive. In short, the egg represents the fragility and interdependence of life. Also seen on the seder plate is the roasted lamb shank, called Z'roa. This lamb bone is there to represent the festival of Pesakh, celebrated at the time of the full moon when lambs and goats were born. Each family would slaughter a young lamb or goat for their spring feast. Additionally, lamb blood was used to mark the homes of the Jews in Egypt, so that the plague would pass over those houses. The egg and lamb shankbone are placed at number seven because they are not always eaten as a part of the seder ritual, and are there more for symbolism than for flavor.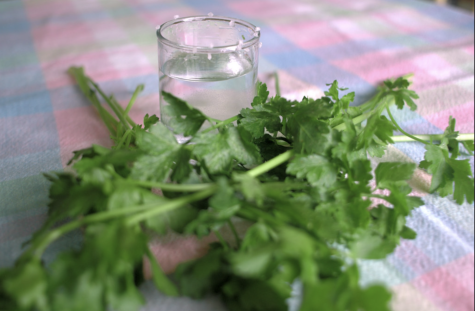 Securing the sixth best spot on our ranking is Karpas, a vegetable dipped in saltwater. Most commonly appearing on the seder plate as parsley or celery, the leafy green vegetable represents the hope, renewal, and new beginnings associated with springtime. Before it is eaten, the vegetable is dipped in salt water to represent the tears that the Jewish people shed as slaves in Egypt. While there is not necessarily anything wrong with this combination, there is nothing particularly special or memorable about it compared to some of our favorite foods.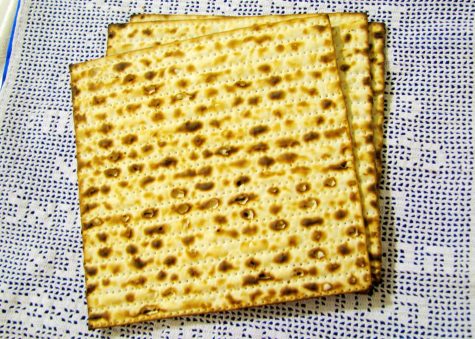 Placed at number five is matzah, perhaps the most iconic food of the seder. When the Jews escaped from slavery in Egypt, they left in a rush. Many Jewish families had been in the process of making bread, and had previously set their bread out to rise. However, because they had to make their escape so swiftly, they had no choice but to take their bread before it had fully risen. As a result, they ended up with matzah, which is an unleavened flatbread with a consistency similar to that of a cracker. During the week of Passover, Jewish people are not supposed to eat any leavened bread, so matzah becomes a staple food. Matzah is eaten many times throughout the seder, oftentimes in combination with other seder foods. One piece of the matzah is broken off and wrapped in a cloth during the seder, saved for later. This special piece of matzah, called the afikomen, is hidden after the meal. The first person to find the afikomen wins a prize, and the seder cannot end until the afikomen is found. While matzah itself, in our opinion, is not the most flavorful food of the seder, it is delicious in combination with other foods, such as with horseradish and charoset, and is very important symbolically.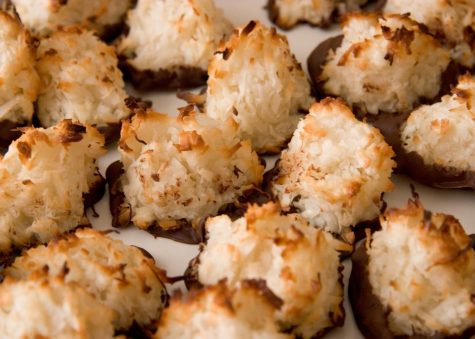 Next on our ranking are the flourless desserts that are commonly eaten by Jewish families after the meal is shared. Because Jewish people refrain from eating anything that rises when cooked during Passover, many replace the usual desserts with flourless ones. We have found that flourless desserts like cookies, brownies, or cakes which attempt to replace regular desserts sometimes have a more heavy and grainy texture. However, this does not speak for all flourless desserts. Chocolate strawberries, coconut macaroons, matzah chocolate toffee, and chocolate mouse are all examples of tasty, flourless desserts that Jewish people look forward to eating during Passover. While there are many delicious flourless dessert options, they are not placed higher on our ranking because of the inconsistency in their taste. 
The staple drink of the seder is wine, which can be substituted by sparkling cider or grape juice for children. Throughout the meal, a total of four cups of wine are drunk, each cup representing something different. There is also a portion of the seder when you are supposed to dip a finger into the wine and splatter a drop onto your plate ten times to represent each of the ten plagues (blood, frogs, lice, flies, disease of livestock, boils, hail, locusts, darkness, and the killing of firstborn children) that the Egyptians suffered after their Pharaoh refused to release the Jews from slavery. According to the Haggadah, which contains text that is used to guide the seder, a full cup of wine represents complete happiness. For each drop off wine that is taken from the cup, this happiness lessens. One of the most important lessons in the Haggadah is that you should not rejoice at the pain of others. Even though the plagues were inflicted upon the Egyptians because they subjected the Jews to centuries of slavery, we must not celebrate their anguish. While the wine/grape juice is a very important part of the seder, we placed it at number three in terms of flavor because it is certainly better than horseradish or herbs dipped in saltwater, but it is not the most delicious aspect of the meal. 
Our second favorite food eaten during the seder is Charoset. Charoset is a deliciously sweet mixture of apples, dates, nuts, and cinnamon. This represents the materials like mortar and bricks that Jewish slaves used to build Egyptian structures. Charoset is without a doubt one of the foods that we look forward to most during the seder. It is even tastier when eaten sandwiched between matzah, in a step known as Korech. Charoset is a delectable blend of flavors that will have you waiting for next year's seder.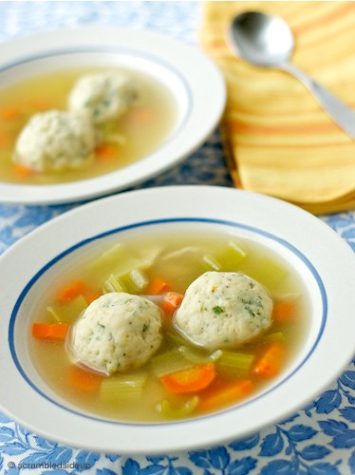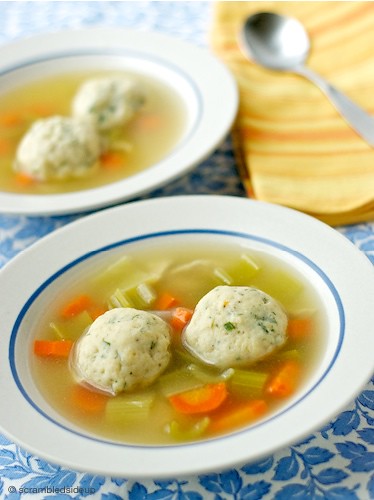 At the end of what can sometimes feel like a very long seder, the main meal comes as a reward. While each family may eat something different for their main course, matzah ball soup and brisket are typically eaten. Brisket is popular for Passover because it is a kosher cut of meat. As for matzah ball soup, it is eaten for the same reasons as matzah is eaten; because the matzah contained in the matzah balls is a reminder of the Jews' exodus from Egypt, and the hardships they faced while doing so. Matzah ball soup is a soup that usually has a chicken broth base, and includes soft matzah balls containing matzah meal, eggs, water, or other ingredients. We placed the main meal at number one because of its flavor, symbolism, and because it is what you look forward to most during the seder. 
While some seder foods may be far more delicious than others, each and every one of them holds a unique and special meaning to us and to the Passover story. Through the flavors of the seder, we are able to experience the pain of our ancestors, to taste their tears, but also to taste and celebrate the sweetness of liberation. And, as the Haggadah teaches, we must have a full understanding of the pain and suffering of our ancestors in order to truly appreciate our freedom. 
Leave a Comment
Donate to The King's Page
Your donation will support the student journalists of San Marcos High School. Your contribution will allow us to purchase equipment and cover our annual website hosting costs.
About the Contributors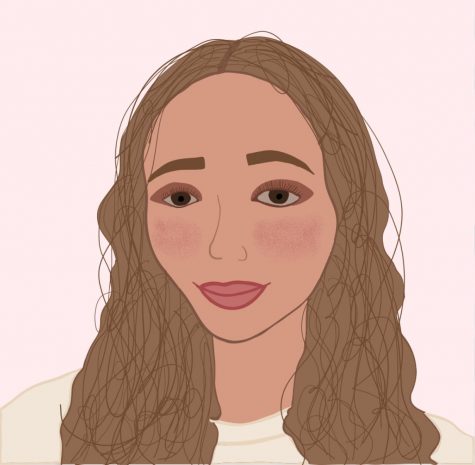 Lily Wallace, Staff Writer
Lily is a 9th grader at San Marcos High School. This is her first year writing for the King's Page and she is excited to experience working on a newspaper...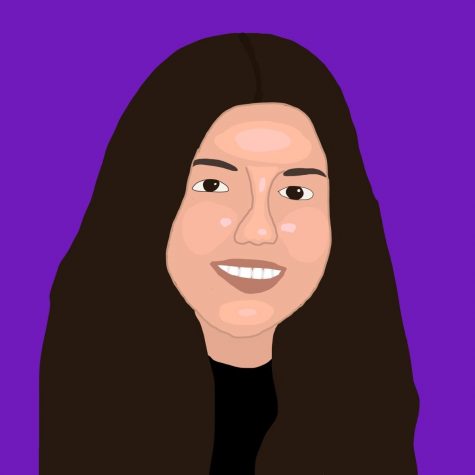 Noelle Cabrera, Editor in Chief
Noelle is an 12th grader at San Marcos High School. This is her fourth year on The King's Page and she is now the Editor in Chief. Journalism is currently...