Make Summer a Movie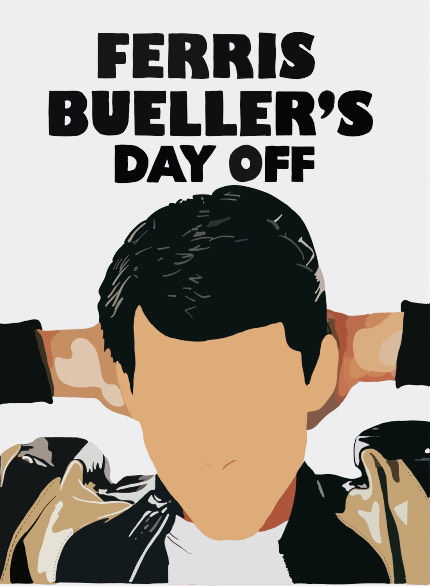 Summer is quickly approaching which means we are going to have more time to slow down, relax, and watch your favorite films. If you are looking for some films to watch over the summer for when you are traveling and need something to keep you entertained, here are five amazing classic films to watch over the summer that will cure any boredom you have. Disclaimer: these movies are not put in order from best to worst or vice versa. (Apologies in advance for the many old movies.)
Mamma Mia! (2008): This is a classic movie; almost everyone has watched it at least once. If you have not seen it, you definitely should watch it this summer. It is about a single mother, Donna (Meryl Streep), who runs a little hotel in the Greek Islands and is helping her daughter Sophie (Amanda Seyfried) prepare for her wedding with two of her (Donna's) oldest friends. In the process of preparing for her wedding, Sophie secretly invites three men from her mother's past in hope to find out which one is her father. 
Ferris Bueller's Day Off (1986): Ferris Bueller (Matthew Broderick) is uncannily skilled at cutting classes and getting away with it. Intending to duck-out one last time before graduation, Ferris calls in sick, "borrows" a Ferrari, and embarks on a one-day journey through the streets of Chicago. On Ferris' trail is his high school principal Rooney (Jeffrey Jones), determined to catch him in the act. Fun fact: John Hughes, the writer of Ferris Bueller's Day Off, wrote the movie in under one week (the same for The Breakfast Club also written by John Hughes)!
The Breakfast Club (1985): "You see us how you want to see us." A brain, an athlete, a basket case, a princess, and a criminal all in detention together. Five high school students from different walks of life endure a Saturday detention under a power-hungry principal (Paul Gleason). The disparate group includes rebel John (Judd Nelson), princess Claire (Molly Ringwald), outcast Allison (Ally Sheedy), brainy Brian (Anthony Michael Hall) and Andrew (Emilio Estevez), the jock. Each has a chance to tell his or her story, making the others see them a little differently — and when the day ends, they question whether school will ever be the same.
Crazy Rich Asians (2018): If you have read the book, you will probably appreciate this one. Rachel Chu (Constance Wu) is happy to accompany her longtime boyfriend, Nick Young (Henry Golding), to his best friend's wedding in Singapore. She is also surprised to learn that Nick's family is extremely wealthy and he is considered one of the country's most eligible bachelors. Thrust into the spotlight, Rachel must now contend with jealous socialites, quirky relatives and something far, far worse — Nick's disapproving mother (Michelle Yeoh). The movie is based on the book Crazy Rich Asians written by Kevin Kwan, published in 2013.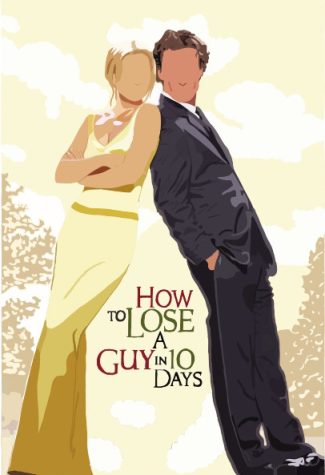 How To Lose A Guy In 10 Days (2003): The How-To girl and an advertising executive: one is trying to lose the other in 10 days, while the other is trying to get a date in ten days. Advice columnist, Andie Anderson (Kate Hudson), tries pushing the boundaries of what she can write about in her new piece about how to get a man to leave you in 10 days. Her editor, Lana (Bebe Neuwirth), loves it, and Andie goes off to find a man she can use for the experiment. Enter executive Ben Berry (Matthew McConaughey), who is so confident in his romantic prowess that he thinks he can make any woman fall in love with him in 10 days. When Andie and Ben meet, their plans backfire.
There are so many amazing films out there that you can see, new or old, in the theaters or not. These are only a few of the hundreds of movies you can watch. If none of these movies sound pleasing, you can always do what the majority of people probably do, a Harry Potter movie marathon. You can never go wrong with that. Obviously, during summer you will not be spending all your time watching movies/tv shows, but even during the summer, it is important to have a little downtime for yourself.
Leave a Comment
Donate to The King's Page
Your donation will support the student journalists of San Marcos High School. Your contribution will allow us to purchase equipment and cover our annual website hosting costs.
About the Contributor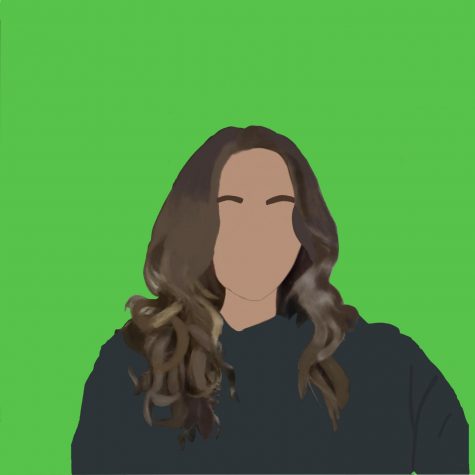 Sabrina Rashti, Staff Writer
Sabrina is in 9th grade at San Marcos High School. This is her first year writing for the King's Page and is excited to be writing for it. Her favorite...