San Marcos Introduces New Fall Sport
Exciting news has swept through the halls of high schools across California as the California Interscholastic Federation (CIF) recently made a groundbreaking decision. The unanimous approval of 7-on-7 girls flag football as an official sport has opened up a new era of opportunities for female athletes. As one of the schools eagerly embracing this development, San Marcos is buzzing with excitement as girls crowd to sign up, displaying a large turnout at its first-ever practice.
The CIF's decision to recognize girls flag football as an official sport marks a significant step forward in promoting gender equity in high school athletics. By providing girls with the chance to compete and showcase their skills on the football field, this move dismantles traditional gender stereotypes and creates a more inclusive environment for female athletes. It not only encourages participation but also empowers young women to break barriers and pursue their athletic dreams.
"As someone who played on an all boys flag football team for three years (4th grade to 7th) it's been great news that there finally is an all girls league for high school. I am excited to build a football community of other strong girls and be able to play without the repetitive sexism I faced in the sport when I was just 13." said junior Laurie Spieler, "It'll be my senior year and I'm thrilled that I will be able to play my favorite sport in the fall, and as well as other teammates, I am also excited to play on SMs very first girls flag football team. This program is such a great step in gaining popularity for the sport and encouraging young girls to play a sport that they never really thought they could participate in before."
San Marcos Girls Flag Football held spring practice/tryouts for returning students, May 16, 17, 18 from 4-5:30pm in Warkentin Stadium. These returning students have had a huge turnout representing the many San Marcos students who are excited for the upcoming season.
"The coaches are awesome," said junior Jordan Kowalewski, "They're all really hands on and walk us through our workouts."
The Coach of this new sport is Jason Fowle. He has coached the San Marcos football team for five seasons before stepping down in 2021. Bringing him 20 years of coaching experience to the inaugural girls flag football team at San Marcos. Current head coach Ralph Molina brought him back last season as the quarterback coach, and now we can expect to see him back training our athletes on the field next fall.
The girls flag football season at San Marcos is set to kick off in the fall, with games scheduled to begin on Aug. 18. This eagerly anticipated season will provide a platform for these talented athletes to showcase their skills, sportsmanship, and teamwork. With the CIF allowing teams to compete in a total of 28 games, the girls will have ample opportunities to develop their abilities, gain experience, and forge lasting bonds with teammates.
Leave a Comment
Donate to The King's Page
Your donation will support the student journalists of San Marcos High School. Your contribution will allow us to purchase equipment and cover our annual website hosting costs.
About the Contributor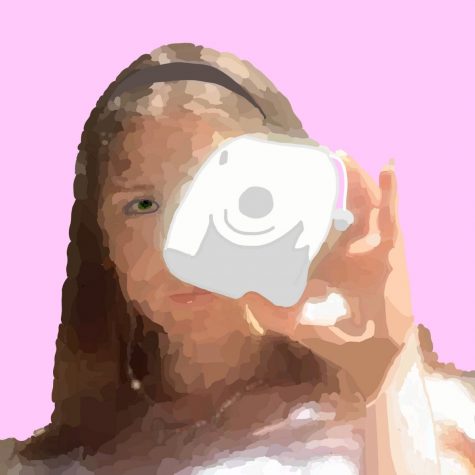 Olivia Marceda, Editor-in-Chief
Olivia is a San Marcos High School senior, and this is now her fourth year with the King's Page. She loves dogs and has a two-year-old Pomeranian. She...